3 Products That Kept My Skin Hydrated On A 12-Hour Flight
Eesha Kokane , 06 Jun 2019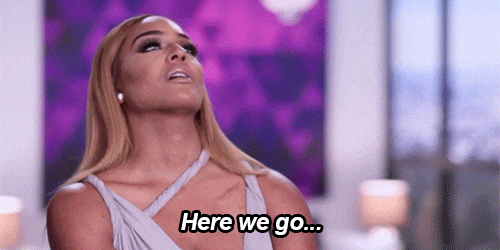 Whether it was snorkelling in the Adriatic Sea or aimlessly strolling in the cobblestone streets of Dubrovnik, a longgg flight was imminent. But if only there was a way to start a holiday without the countless hours of travel, amirite? For most of us, long flights mean cramped seats, unpleasant food (and company) and worst of all—dehydrated skin.
This summer, I visited Croatia, which meant that I had to face 12-hours of air travel, and a battle to keep my skin hydrated. Since the plane is 32,000 feet above land, water evaporates 2.4 times faster in air than on land. The air inside is extremely drying which means hydrating your skin becomes an absolute priority. This time taking into account my previous experiences and tons of research, I was totally prepared. Here are my go-to 3 products that I always travel with:
1. Clinique, Moisture Surge
Apologies for sounding dramatic, but I honestly don't know how I lived before purchasing this product. It's only been a couple of weeks since I started using it, but I've already noticed a difference! This product easily dissolves into my skin and truly hydrates it without leaving behind a greasy film. After every use, my skin feels plumped, hydrated and happy. This gel moisturiser has definitely been my saviour on any plane journey.
2. Laneige, Lavender Water Sleeping Mask
As glam as putting on a sheet mask feels, maybe it's not the best masking option when you're surrounded by hundreds of strangers. The Laneige water sleeping mask has a gel texture and gets absorbed very easily. This product will help your skin feel thoroughly moisturised and yet feel lightweight. The smell of lavender is an added benefit because of it's wonderful soothing properties. This tiny but potent product should definitely be a part of your in-flight essentials.
3. L'Occitane, Vanilla Bouquet Lip Balm
Are you one of those people who cannot leave the house without at least one tube of lip balm? I definitely am. I have a tube of this lip balm stashed in every one of my bags and even in the glove compartment of my car! If sweet smelling, yummy lip balms are your thing, then you'll love this particular one. I kept reapplying this lip balm every couple of hours and I made it through the flight without chapped lips.
What are some of your in-flight essentials? I'd love to know them.
Follow @MissMaliniBeauty on Instagram for more updates.