8 Lesser-Known Water-Rich Foods That Will Help You Stay Hydrated
Dhruvi Modi , 07 Jun 2019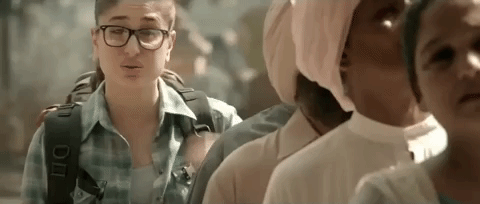 Whether you work in an A/C office, or at home, the summer heat gets to all of us! I cannot tell you how many times I forget to hydrate, because of being too engrossed in my work, or just simply forgetting to pick up that water bottle. Our body loses a lot of water content through sweating— something that we Indians are subjected to every summer. One of the biggest mistakes we can make is not drinking enough water during the day. According to studies, humans must ideally consume at least 2 liters per day. That is 8 glasses of water! Do-able right? Well, naturally, for a lot of busy peeps out there, it is hard to remember to hydrate. We have the perfect solution for you! Here's a list of 8 hydrating foods to get your daily dose of nutrients and water intake…
1. Cantaloupes
A famous type of melon, cantaloupes are the perfect go-to for your daily water intake! With more than 90% of water, it is known for making you feel full and reducing your appetite. Plus, it has vitamin A in it, which helps boost your health.
2. Peaches
Your favorite juicy snack is also rich in water with 89%. Apart from providing additional nutrients and vitamins, peaches are also good for their fibrous qualities that are filling and low in calories.
3. Spinach
Along with being rich in water, spinach has the highest source of magnesium—a mineral essential for strong bones! So watch out, it is not only hydrating but also super healthy!
4. Oranges
Whether they're consumed as juice or just simply eaten, oranges are perfect for instant rejuvenation! It has 88% water content, and as a citrus fruit, it is also rich in vitamin C.
5. Bananas
For real! It may come as a surprise to you, but bananas have 75-80% water content. Also consumed often as a dessert, this fruit is rich in minerals as well.
6. Cauliflower
Sabki favourite gobi ki sabzi, yeah… no. However much we shy away from consuming cauliflowers, they're one of the best foods to eat to up your bodily water content. A yummy way to eat them is to bake them in the oven and put some chaat masala over them!
7. Capsicums
As Indians, we love our capsicums. Whether we add them to our salads or our mixed vegetable sabzi, there's no doubt that they're one of our staple foods. With 92% of water content, capsicums are super yummy and hydrating.
8. Coconut Water
Something that we Indians have been practicing for years, has been adopted as a trend now in the West! Nariyal pani has the properties of water, along with other nutrients. Studies have proven that coconut water is the best drink post working out, too!
So, here you have it! 8 super hydrating foods that will help you beat this scorching heat and not pass out! Have any other water-rich foods that you recommend? Let us know in the comments below.
Don't forget to follow @missmalinilifestyle to never miss a beat.