10 Tweets That Prove Jameela Jamil's Unapologetic Stance On Body Positivity
Dhruvi Modi , 11 Jun 2019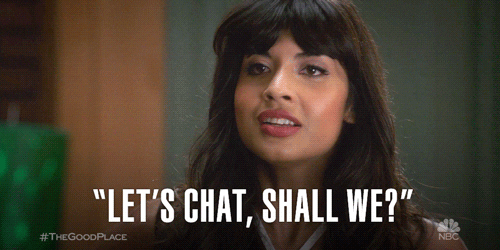 Body positivity is a recently popularised concept that has garnered a lot of steam in the past years. A concept that promotes women and men loving their bodies the way they are regardless of their size, colour, or age is much needed. In a day and age where mobile apps and online tools can change the way your body looks to the world, we must embrace who we truly are. Discarding the false stereotypes that a skinny body is ideal, we must encourage self-love in the most real way possible. A first-year student in college, or a middle-aged homemaker, regardless of who you are, you should be proud of your body.
In the wake of this social movement, we saw Jameela Jamil, famous The Good Place actress and activist, speaking widely and openly about establishing a positive body image for all women. Apart from sharing pictures showing her cellulite and scars, she started an inspiring movement called "IWeigh" which celebrates women's achievements and not their body weight. This is all the positive vibes that we like, no? Here are 10 tweets by Jamil about body positivity that will make you proud of your body as well…
1. She created the IWeigh Movement, that is brilliant
She spoke with singer Lizzo, about her journey towards self-acceptance and self-love. You can see a snippet of their inspiring talk here:
2. She stands up to the journalists when they shame larger body types
3. Transphobic near? Have no fear! Jamil to the rescue
4. She calls out social media apps that promote skinny and unrealistic body types
5. She's not afraid to call out The President of The United States when he body shames women
6. In order to make sure people are correctly portraying body sizes, she takes a stance on those who do not
7. In the wake of the celebrity 'Diet Tea' scandal, she made sure to stand her ground and preach the truth
8. Remember the near-total abortion ban bill signed in Georgia last month? She voiced her opinion on her body pretty well
9. She tells us to embrace our cellulite, even if that means calling out multinational companies on their body shaming campaigns
10. Lastly, she shows us exactly how to react when someone tries to body shame you
In support of such body positivity movements, real women on Malini's Girl Tribe had a lot to say. We discussed this issue and they shared their personal experiences and thoughts on there. Click here to join the group, and be part of this conversation.
It is a bold and awe-inspiring movement on Jamil's part, to voice her opinion. Given her reach and influence, we are sure that thousands of women around the world must have been positively impacted! (I know I am) Don't Jamil's tweets make you feel more empowered? Let me know in the comments below.
Don't forget to follow @missmalinilifestyle for more cool updates!