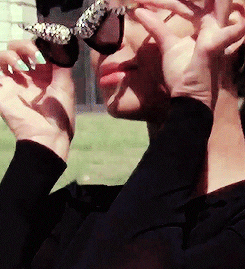 WARNING: If you're going to proceed with this blog, I suggest you put on a pair of sunglasses cause the look you're about to see Deepika Padukone in is hella bright, nay, it is the embodiment of bright.
If you can't tell already, Bollywood's biggest stylists are loving the neon trend. Maneka Harsinghani recently styled Malaika Arora in a bright neon pantsuit, Sanjana Batra chose a neon saree for Esha Gupta and Ami Patel picked a neon green gown for Alia Bhatt too. Now, the latest one to be added to this list is Shaleena Nathani courtesy of DP's latest airport look.
Shaleena didn't hold back with this bold colour and picked a long-line jacket and matching tracks from Off-White for Deepika. She off-set the rest of her look by pairing it with a simple white tank top and white Nike kicks. Along with this, Deepika also carried her trusty Chanel handbag along which matched her mini sunnies pretty perfectly. Scroll through the gallery below to see how she brought her own dose of brightness to the airport…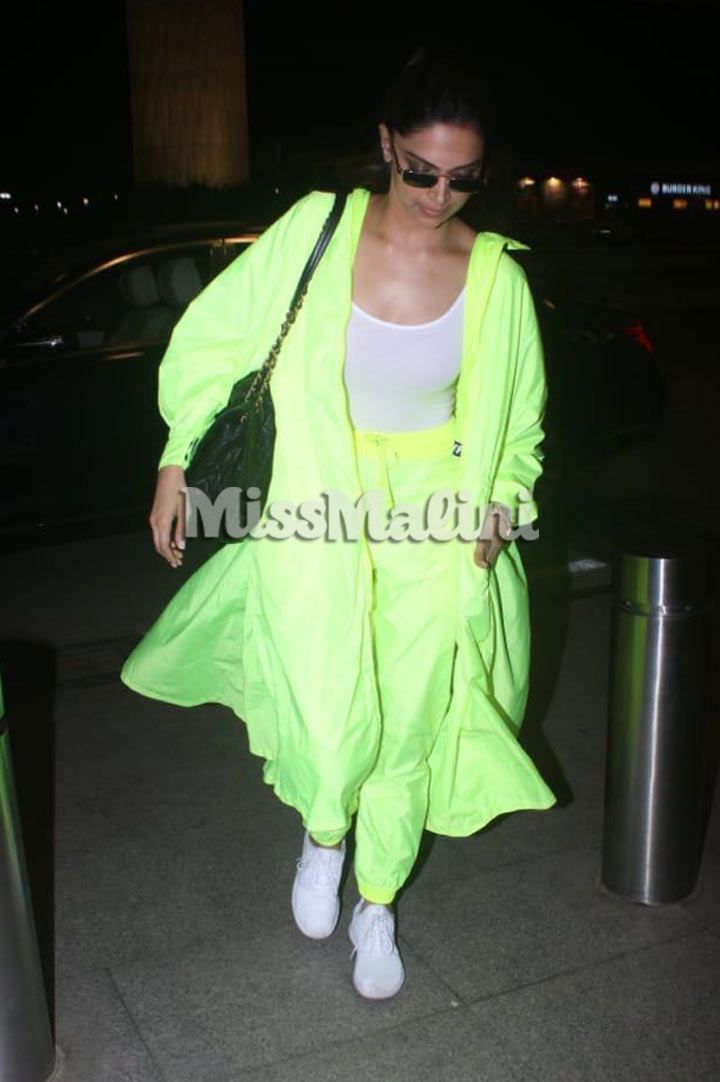 Deepika Padukone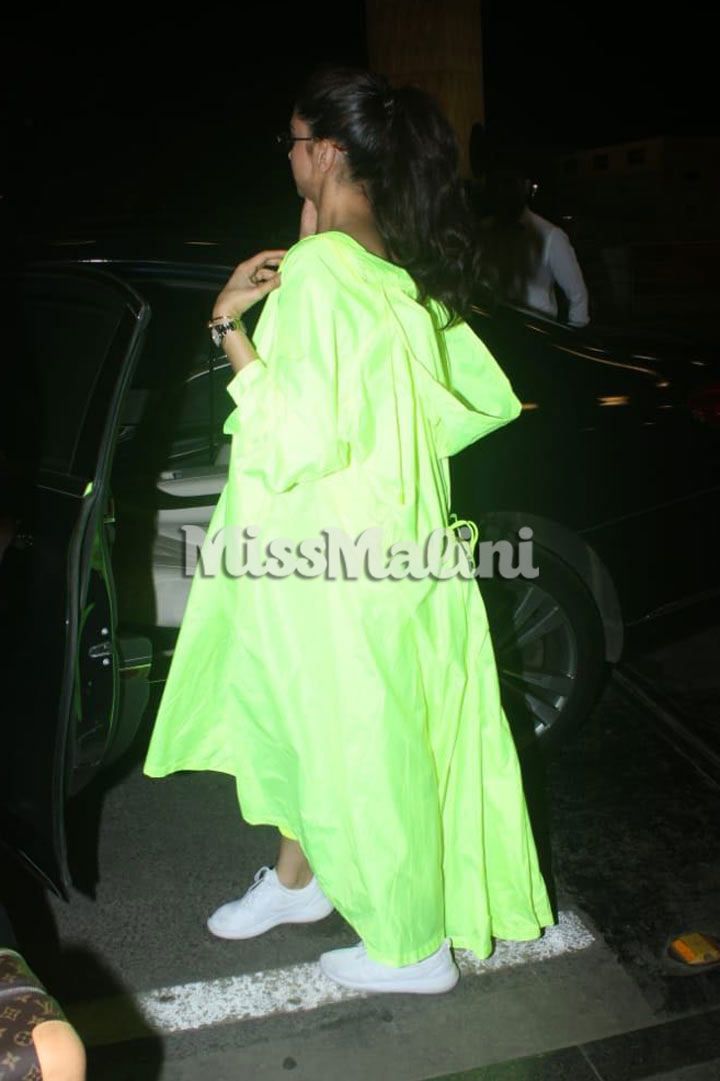 Deepika Padukone
I don't know about you, but I am loving the neon trend, so I did some digging and found out that this trend was actually born in the '90s and I'm so glad it has made a comeback. With Bollywood's ladies wearing it with full enthusiasm we're not only seeing this trend all over our feed but also being schooled on how to do it right.
So, where would you wear a bright, bold colour like this one? Do let us know in the comments below!