How To Dress For Your Body Shape
Team MissMalini , 18 Jun 2019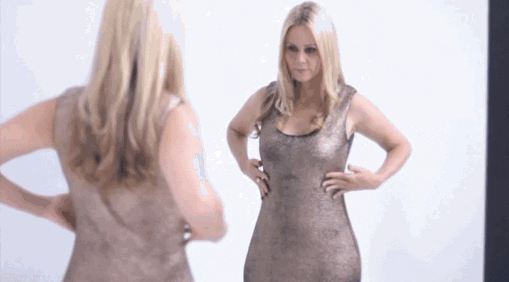 Have you tried putting an outfit together that you've seen online or at a store, but after trying it on it isn't what you pictured it to be? Been there, done that! Dressing according to your body type can be a little daunting. Categorising your body based on geometric shapes and fruits may sound outdated and frankly, quite weird, but figuring out your body shape will ultimately help you create great fits that will look amazing on your figure.
Every body shape is different and each one of us has a different style and personality. That's exactly what makes fashion so much fun! Ahead, I will be breaking down four of the most common body shapes that will help you figure out which one you most closely relate to along with a few essentials from your closet that will help enhance your best features.  
Pear Body Shape
If your hips are wider than your shoulders, that makes you a pear, just like me! Even Rihanna and Parineeti Chopra have classic pear-shaped bodies. Pear figures have a defined waist, slim arms and shoulders and broad hips. It is one of the most common body shapes among Indian women.
What To Wear
Here, the ultimate goal is to elongate your figure and draw the eye upwards. A great way to draw attention to your neckline is by wearing statement jewellery on your neck and dangle earrings. As for tops, try reaching for cowl necklines, plunging scoop tops and bell sleeves. You can balance these out with dark hues on the bottom. When it comes to dresses, fit-and-flare is the way to go, because it perfectly accentuates your snatched waist and will help show off your curves. Stay away from flashy embellishment, flamboyant patterns and wacky embroideries and extra pockets on pants.  
Banana/Rectangle Body Shape
If your shoulders, waist and hips are roughly the same sizes then you belong to the rectangle-shaped body family. It is also called an athletic build, you don't hold many curves and your assets are approximately the same. It is also referred to as the banana body shape. Ananya Pandey and Anushka Sharma share the banana-shaped body type.
What To Wear
Creating an extra volume on half your body will help give the illusion that you have curves. Your goal is to highlight your waist so that your bust and hips will appear larger in comparison. High-waisted circle skirts, cropped jackets, cut-out dresses and tapered pants, all make your waist look trimmer. You can add waist belts over your dress or wear high-waisted jeans. Experiment with a ruffle dress that has detail on the neckline which will help make your bust look larger. Even patterns, like stripes, can give your entire body a very proportionate look. Don't ever wear boxy and baggy silhouettes, they will hide the shape of our body. You want to emphasise the feminine features of your narrow rectangle body shape. Don't be afraid to layer, it adds dimension.
Hourglass Body Shape
Your hips and shoulders are roughly the same sizes, and you have a smaller, more defined waist – similar to that of an hourglass, duh! Most of your weight is distributed to your hips and bust. Sonakshi Sinha is the one who owns her hourglass curves.
What To Wear
If this body shape describes you, your ultimate goal is to highlight those curves, girl! You should embrace them in form-fitting and body-hugging silhouettes. To rock the tailored, boss babe look, try wrap dresses, pencil skirt, peplum blouses, high-waisted pants and boat neck styles. For outerwear, belted trench coats, cropped bomber jackets and fitted blazers are what you need to be wearing. A cinched waist is your BFF, so you must avoid loose-fitting clothes that have a straight fall.
Inverted Triangle Body Shape
With this body shape, think of an upside-down triangle. So, your shoulders and bust are broader than your hips. The best example of an inverted triangle is Bipasha Basu.
What To Wear
The key is to attract focus to your legs and slim down your shoulders. You can do this with V-necks, wide belts and wrap tops. Baby-doll dresses, boot-cut pants and any A-line silhouette are best suited for your streamlined figure. Sporting darker colours on the top and lighter colours on the bottom is a good go-to. Avoid big straps, boat necks, halter tops and statement shawls, these items can make you look broader on top. Shoulder pads and puff sleeves are a big no-no! Don't be afraid to play around with skirts, just don't go too short with the length because you'll then have a top-heavy ensemble.
Everybody has a different body, so if you're not one of these shapes, that's totally ok! These are just a few dressing guidelines that can be used as a starting point for you to know the basics. TBH, most women are a combination of different body shapes! Mixing and matching will help you find out what's best for you.
Let us know if you'll be trying out any of these tips in the comments below.
Follow @missmalinifashion and @missmalinibeauty on Instagram for more updates.