How To Cook Boursin Prawns and Avocado Maki Sushi At Home
Suruchi Patwary , 19 Jun 2019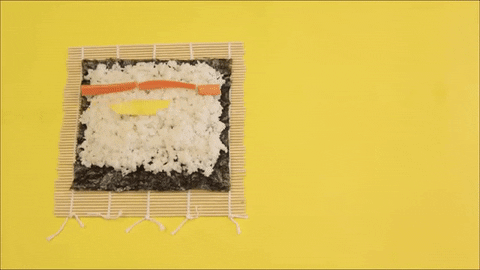 Love eating fancy food dishes but hate going out in the monsoon? We've got the perfect fix for you! Chef Priyank Chouhan, the culinary head at Shiro shared an easy 5-step recipe of Boursin prawns and avocado maki sushi that looks bomb AF! I have never tried cooking Japanese cuisine at home but I am really curious about trying my hands on it soon. And I think this recipe would be just the perfect one to kickstart my Japanese cooking skills.
If you feel the same way as I do, then read on to find out what ingredients you'll be needing and how you can cook this at home.
What You'll Need
Exit
Nori sheet – 1 each
Cooked sushi rice – 75 gms
Prawns cleaned and deveined – 6 each
Boursin cheese – 20 gms
Japanese mayo – 20 ml
Garlic chopped – 1 clove
Kikkoman soy – 5 gms
Crab stick – 1 each
Cucumber – 2 slice
Avocado – 30 gms
Sesame seeds – ½ teaspoon
Lemon wedges
Here's How You Can Put It All Together
Step 1: In a hot pan, saute the garlic and add the prawns. Cook it until they turn pink, then add the Boursin cheese, soy sauce, and seasoning. Now, remove it from the heat in a bowl and mix it in Japanese mayo, lemon juice, and chop avocado and keep aside.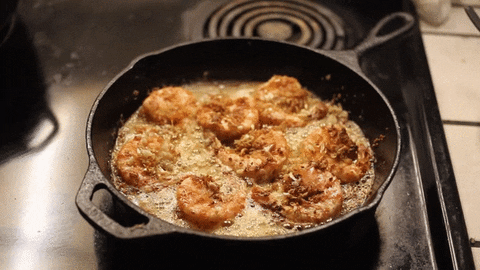 Step 2: Place a nori sheet on a bamboo sushi mat and spread the rice evenly, but make sure you don't press too hard. Then, sprinkle the roasted sesame seeds and turn it upside down so as the nori sheet is now on the top side.
Step 3: Apply some wasabi and mayo on the nori sheet and then place the crab stick, avocado, and cucumber with some prawns and avocado mixture.
Step 4: Roll the sushi firmly and cut it into 8 even pieces. Then top with the remaining prawns and avocado mixture on each piece.
Step 5: Finish it with a kitchen blow torch to bring out the char flavour.
How tempting does that look, right? If you try your hands on this recipe, then don't forget to let us know in the comments below how it turned out to be!
Don't forget to follow us at @missmalinilifestyle to never miss a beat!