10 Rainbow Nail Art Ideas To Celebrate Pride Month
Eesha Kokane , 20 Jun 2019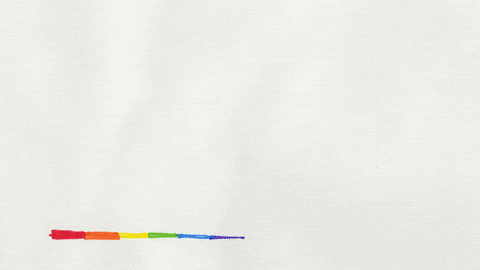 Pride month calls for celebrating all the colours of the LGBTQ+ community. The month of June is known as pride month, to commemorate the Stonewall Riots that happened in New York in June 1969. It's an opportunity for us to show our respect and support, to our friends of the LGBTQ community.
Whether it's taking part in a pride march, educating yourself on the matter, reading more about it or simply supporting this community with what wear—we all can do something to celebrate pride. If you're a nail art aficionado like me, the best way to celebrate pride is to incorporate it in your next mani. Here are some rainbow nail art ideas for you to be inspired from:
1. Rainbow French Tips
Give your regular french manicure a colourful spin. If you love an ombré fade, then this rainbow nail art manicure is the one for you!
https://www.instagram.com/p/BtzSJs5DflR/?igshid=s7oqtxrv2fku
2. Rainbow On A Cloudy Day
If these were my nails, I would never be able to take my eyes off them. Looking down at this adorable mani is the perfect pick-me-up you'll need on a blah day.
3. Minimalistic Rainbow
This rainbow manicure is anything but basic. It's eye-catching yet very understated.
4. A Little Hint Of Rainbow
If you want to incorporate the colours of the rainbow in your mani but without wanting it to look messy, then go for this look. Adding some colour along your cuticles and leaving the base a solid colour, equals to one sophisticated manicure.
5. Rainbow With A Twist
There's just something so groovy about this rainbow manicure. I love the contrast between the nude colour at the top of the nail and rainbow colours at the tip of the nails.
6. Teamed Up With Solids
Make your manicure go from basic to extra by adding a rainbow on top of your staple solid colour.
7. Tie-Dye Tips
Q: What do you get when you mix a classic '70s trend with the newest way to do manis?
Ans: Tie-dye rainbow nails!
8. All Out Fabulous!
This colourful and glittery manicure has pride written all over it. If subtlety is not your style, go all out and get this manicure.
https://www.instagram.com/p/BytYfB3JcqS/?igshid=2qtqj3prqa8y
9. Fluid Waves
I absolutely love this dreamy, unique manicure that represents fluidity in such a stylish way. This one is my favourite for sure!
10. Dot It Out
Polka dots never go out of style right? Jazz up your nails by dotting on different colours of the rainbow.
Which one of these nail art ideas do you want to try out next? Let us know in the comments below.
Follow @missmalinibeauty on Instagram for more updates.