5 Celebrity Beauty Looks You Can Recreate With These Genuinely Amazing Products!
Eesha Kokane , 20 Jun 2019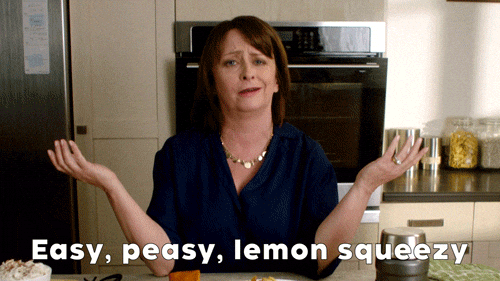 Raise your hand if you've ever spent endless amounts of time scrolling through Instagram looking at the latest celebrity  makeup looks… *slowly raises hand* If it counts as a hobby, then mine is stalking celebrity MUAs working their magic. No matter how many times I look at the same celebrity makeup look, I'm equally mesmerised the next time I see it. Whether it's sharp winged eyeliner or delicate application of blush, I'm absolutely in awe of the beauty of makeup.
After observing and studying a lot of makeup looks, I've realised that the secret to creating a stunning makeup look, is highlighting only one feature of your face. The simplest of makeup stands out the most. If you're bored of your everyday makeup routine, get some much-needed inspo from these celebrity beauty looks we've been loving. Lucky for you, Flipkart is lending us some expert guidance with their Beauty Reload sale from 21st June to 23rd June, where you'll be able to find the widest selection of genuine beauty products at amazing offers.
In the meantime, here are 5 celebrity beauty looks that inspired us and they all can be achieved with the massive range of products from Maybelline, all available on Flipkart beauty.
1. Kareena Kapoor Khan's Kohl  Eyes
If looks could kill, we'd all be on the floor amirite? Kareena's MUA, Mickey Contractor has kept a simple base and has let her eyes do all the talking. You can easily recreate this makeup look with a simple kajal stick. Find it here.
If you're looking for a softer version of the bold red lip, opt for a pretty rosy hue instead. You can easily recreate this makeup look with a creamy matte lipstick. Find it here.
Long and wispy eyelashes are the perfect way to bring attention to your eyes and add some drama to your look. Choose a mascara with a curled wand and a formula that will lengthen your lashes and hold them in place. Find it here.
4. Kriti Sanon's Flawless Base
Having a flawless base before applying any makeup other product is so important. Go for a lightweight foundation with medium to full coverage, to even out your skin tone. Find it here.
5. Shraddha Kapoor's Winged Eyeliner
Winged eyeliner is a look that will never go out of style. To get it right every time, choose a liquid eyeliner with a thin tip brush so that you will have more control over your strokes. Find it here.
Getting genuine brands with genuine reviews, delivered to your doorstep has never been easier, thanks to Flipkart! You can enjoy your shopping spree without having to look all over and just stop over at Flipkart's Beauty Reload from the 21st to 23rd June. Check their page out for some genuine beauty and grooming guidance from beauty experts such as Shifa Merchant, Saloni Sehra, Varun Verma and a host of others!
So get inspired by these celebrity beauty looks and start your haul of the amazing range of Maybelline products, among a range of other top beauty and grooming brands only on Flipkart Beauty. #GenuinelyBeautiful.
Have you already opened a new tab to start your beauty shopping spree?
Follow Flipkart on Facebook, Twitter and Instagram for more updates.
This post is in partnership with Flipkart.