7 Multitasking Moisturisers You Need To Try ASAP
Eesha Kokane , 21 Jun 2019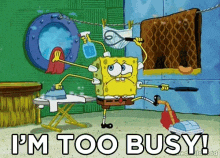 Everyday we all face an endless struggle to meet work deadlines, check up on family and try to keep up friends. It seems like something or the other always needs our attention. With age, our responsibilities multiply and the phrase "Don't grow up, it's a trap" becomes clearer. If only we could go back in time and relive the good ol' days, amirite? Unfortunately, this hectic lifestyle takes a toll on our skin and causes a great deal of damage. A detailed 12-step skincare routine is not a viable option for most of us… So what can we do? A few days ago when I was scrolling through Malini's Girl Tribe I came across a very helpful thread. In this thread, women revealed their ride or die moisturises that worked wonders for their skin. From spot reducing to skin firming, these moisturisers will do so much more than just hydrate your skin. Here some of the most recommended multitasking moisturisers:
If You're Looking For That Glow
This glow boosting moisturiser from The Body Shop is packed with vitamin C. It is gel based and has a lightweight formula that leaves the skin hydrated with any greasiness. It's fights signs of fatigue and brightens up a dull complexion and the amazing scent of citrus is an added benefit when it comes to this delightful multitasking moisturiser.
If You're Looking To Control Acne
This moisturiser from Plum is specially formulated for oily skin. It has a matte finish and is non-comedogenic (read: it won't clog your pores). It contains glycolic acid which helps combat acne and keep skin clear. One of the key ingredients in this moisturiser is green tea extract which helps deliver anti-oxidants to the skin. It's absolutely perfect for those who want to control the mid-day shine on their face.
If You're Looking To Combat Ageing
This anti-ageing moisturiser from Forest Essentials is formulated with pure and natural ingredients. It contains date and litchi extract which help rejuvenate and revitalise skin. It reduces signs of ageing by diminishing wrinkles and fine lines and leaves the skin toned and youthful.
If You're Looking To Get Firm Skin
This Elizabeth Arden moisturiser contains ceramides that help the skin retain its moisture and create a protective barrier. It helps smoothen and firm the skin, leaving it with a more youthful appearance.
If You're Looking For Extra Hydration
Clinique Moisture Surge is an absolute game changer! It has a refreshing gel-based formula that helps the skin rehydrate itself. It's oil free, fragrance free, lightweight and an absolute necessity if you have very dry skin.
If You're Looking To Control Shine
The Face Shop X Dr.Belmeur Clarifying Moisturiser is free of parabens, synthetic fragrances, talc and other harmful ingredients. It helps control sebum production and yet maintains the skins moisture balance.
https://www.instagram.com/p/BhqpHyvAcz8/
If You're Looking To Correct Uneven Skin Tone
Bio Oil contains vitamin E, vitamin A, lavender essential oil and many other beneficial natural ingredients. This product is extremely hydrating and it also helps fade scars and helps improve the appearance of uneven skin tone.
Which multitasking moisturiser are you excited to try out? Let us know in the comments below.
Follow @missmalinibeauty on Instagram for more updates.