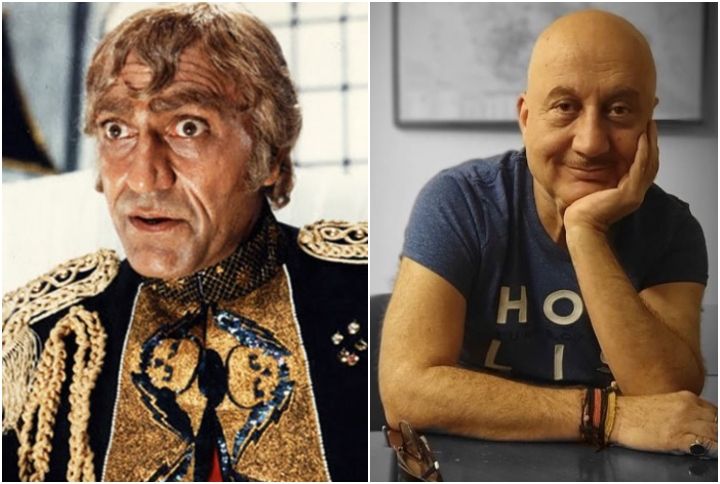 Shekhar Kapur's cult classic – Mr India – is a film that appeals to every person out there. Be it the concept, or the wonderful star cast consisting of Anil Kapoor and the late Sridevi, this film really clicked with the audiences then and still continues to. One of the many major takeaways from this film for most of us has been the negative character – Mogambo – played by legendary actor Amrish Puri. His dialogue, "Mogambo Khush Hua", is one of the most famous Hindi film dialogues of all time!
Now, decades after the movie released, veteran actor Anupam Kher shared a very interesting piece of information about the casting of the film. He revealed that he was first approached to play Mogambo in the film! On the occasion of the 75th birth anniversary of late actor Amrish Puri, Mr Kher spoke to IANS about his friend and colleague Mr Puri.
Here's what he said:
Amrish Puriji was a really good friend of mine. It feels really sad to talk about your friends who are no more in this world. He was a remarkable actor.
Talking about not getting to work on Mr India as Mogambo, Mr Kher shared:
When you are dropped from a film then generally an actor feels bad, but when I watched 'Mr. India' and saw Amrishji's work as Mogambo then, I thought that makers of the film took the right decision by casting Amrishji in their film.
Reading his statement, hum toh bohut khush hue! How sweet of him to say that, right?! While it is true Amrish Puri was the absolute best as Mogambo, we cannot help but wonder what it would have been like if Anupam Kher would have taken it up!
Anupam Kher is currently promoting his next film, One Day: Justice Delivered, where he is playing a retired judge. The film is co-stars Esha Gupta and is set to release on the 5th of July.