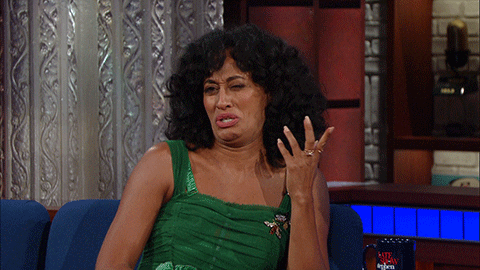 I'm sure by now, all of us must've heard about Kendall Jenner's Twitter faux pas. She recently posted a video of her, washing her face. As harmless and innocent as that is, the Twitterati were not happy. Kendall only washed her face for a few seconds (8 to be precise). This video caused a lot of people to debate on what is the ideal duration and proper method to cleanse your face. That's when the 60-second rule went viral!
What Is It?
Nayamka Roberts-Smith is an LA-based esthetician who recently shared her skin secret called the '60-second rule'. In this method, all you have to do is cleanse your face for one whole minute. A face cleanser is the only part of your skincare routine that doesn't actually stay on your face. That's why it's important to give it at least 60-seconds to do its job. An average person washes their faces for only 15-20 seconds. In this short period of time, the cleanser doesn't get time to seep into the skin and do its work. Hence washing your face for a minimum of 60-seconds helps you get the most out of your cleanser.
How Can You Do It?
The 60-second rule is very quick and affordable because all you need to practice this revolutionary regime is your face cleanser and your fingertips. Your fingers warm up your skin and increase the blood circulation so you won't need any fancy cleansing brush as your fingers can do the trick. If you have dry or sensitive skin and you're worried that this method will dry out your skin, then opt for a gentle daily cleanser.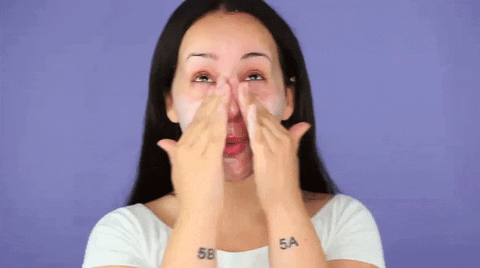 What Are Its Benefits?
If you're investing more time into your skincare routine it better be worth it amirite? Fortunately, the 60-second rule has a lot of benefits:
Your pores will be much cleaner since the cleanser is actually getting the time to get into your skin and clean out any sebum, dirt or grime.
Since your pores are cleaned out, your skin texture will improve.
Washing your face for 60 seconds will make you focus on areas you may have ignored in the past, like the skin around your hairline, nose, chin and décolletage.
If you don't believe us, then have a look at these reviews we found on Twitter from real women who have actually tried this regime.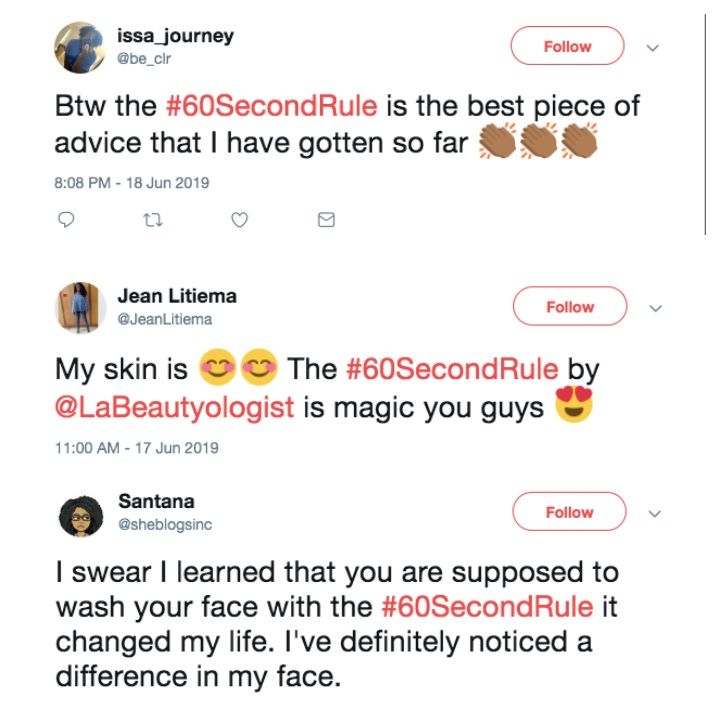 Are you intrigued enough to try the 60-second rule? Let us know.
Follow @missmalinibeauty on Instagram for more updates.