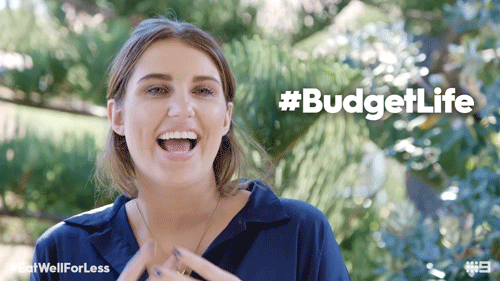 While shopping online, have you ever added all your favourite skincare products to the cart only to check their prices and then close the tab? That's my Friday night routine… Wanting clear and glowing skin is everyone's dream. However, most skincare products retail at exorbitant prices and it doesn't always make sense to splurge. Fortunately for you, I've done my research and here are 10 amazing and affordable skincare products that are just under ₹1000:
1. The Body Shop Aloe Calming Foaming Wash, INR 650/-
If you have sensitive skin then this product will be your holy grail. This aloe face wash is foam based. It gently cleanses off the dirt and grime away without drying out the skin.
2. St. Ives Fresh Skin Apricot Face Scrub, INR 399/-
This cult favourite skincare product is popular for a reason. It has a deep exfoliation factor and leaves the skin thoroughly cleansed and radiant.
3. Forest Essentials Facial Tonic Mist Pure Rosewater (100 ml), INR 675/-
This product is made with the purest and highest quality ingredients. Rosewater is a great toner for the skin. It is wonderfully calming and it instantly refreshes the skin. It's perfect to have in your bag on a hot summer day.
4. Innisfree My Real Squeeze Mask Tea Tree, INR 100/-
This product is single-use sheet mask that is saturated with a rich serum which will give your skin an instant boost of hydration and the natural ingredients will help soothe your skin.
https://www.instagram.com/p/BzENlDDAIPK/
5. Neutrogena Hydro Boost Capsule In Serum, INR 699/-
This hydrating serum contains anti-oxidant capsules that enrich the serum with vitamin E when the pump is pressed. This helps revitalise dull skin. The serum also contains hyaluronic acid which protects the skins moisture barrier and helps your skin rehydrate itself.
6. Cetaphil Moisturising Lotion (100 ml), INR 347/-
This lightweight moisturiser is ideal for everyday use. It provides intense and long-lasting moisture without leaving behind a greasy film on the skin. It is fragrance-free, hypoallergenic and non-comedogenic making it a good option for people with sensitive skin.
https://www.instagram.com/p/ByUu-ZRlyr6/
7. Neutrogena UltraSheer Dry Touch Sunblock SPF 50+ (30 ml), INR 199/-
This sunblock has helioplex technology that offers powerful protection against the sun. It has a lightweight formula, gets easily absorbed by the skin and doesn't have a greasy finish.
8. LANEIGE Lip Sleeping Mask Berry (8 gm), INR 500/-
This berry lip sleeping mask is packed with anti-oxidants that helps hydrate rough lips. It's formulated without parabens and it's cruelty-free!
9. Plum Grape Seed & Sea Buckthorn Glow-Restore Face Oil, INR 775/-
This face oil is formulated with a mix of 10 plant-derived oils, which will help get rid of dryness, increase radiance and fight signs of ageing.
10. Bioderma Sensibio H2O Micellar Water (250 ml), INR 990/-
This product removes water-soluble makeup without being too harsh. It formulated without any fragrance and alcohol and balances the pH level of the skin.
Are you ready to get your shop on?
Follow @missmalinibeauty on Instagram for more updates.