5 Things To Know Before You Get Lash Extensions
Eesha Kokane , 25 Jun 2019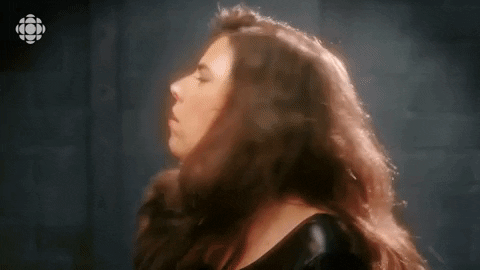 Some people melt and get warm, fuzzy feelings when they look at babies. However, when I look at babies all I can think is "Why the hell do you have such long eyelashes?" And in my case, my lashes get over as soon as they start. Trust me when I say this, I've tried every lash lengthening, home remedies, serums and oils. On that note, I can conclude that if you're impatient like me, DIY remedies may not be the best option to get long eyelashes. It's time to visit a professional for a consultation for lash extensions. I came across a thread regarding the same topic at hand on Malini's Girl Tribe. Many women are intrigued about the concept and are eager to get lash extensions. Although before you book your appointment, here's what you should know:
1. They're Not Permanent
Getting lash extensions is nothing like applying a set of falsies. Lash extensions are glued to your real eyelashes and are semi-permanent. With good maintenance, they last for 3-5 weeks. When they start falling out like your natural eyelashes, then you'll know it's time to schedule a refilling appointment. Where as false eyelashes are temporarily glued on and have to be peeled off when you remove your makeup.
2. There Are Different Types
Lash extensions come in silk, mink and synthetic forms. Have a talk with your technician and figure out what's the best option for you. Once you've made your choice, each lash is applied individually with a specially formulated semi-permanent glue. This glue is safe and doesn't irritate the eye or the skin.
3. They're Customised
When it comes to eyelash extensions, each and every lash is placed individually. This gives the eyelash technician a chance to customise your eyelashes according to the shape of your eye, which in turn is what makes them look natural. One thing to remember is that the type of lashes your technician will choose for you depends on the length and thickness of your actual eyelashes.
4. They're Relatively Pricey
A full set of quality eyelash extensions can cost upto ₹7,000. When it comes to something as sensitive and precious as your eyes, you shouldn't hold your purse strings. Do your research, look at reviews and testimonials and ask for suggestions from someone who has already tried them. If you're getting good quality lashes and a licensed and talented technician, then the high price can be justified.
5. They Require Maintenance
It is recommended by professionals to get your eyelashes refilled every 3-4 weeks. Although it actually depends on your natural lash growth cycle. If you wait too long to go and get them refilled, then your technician might just give you a brand new set of lashes instead of a refill.
Would you ever try them out? Let us know in the comments below!
Follow @missmalinibeauty on Instagram for more updates.