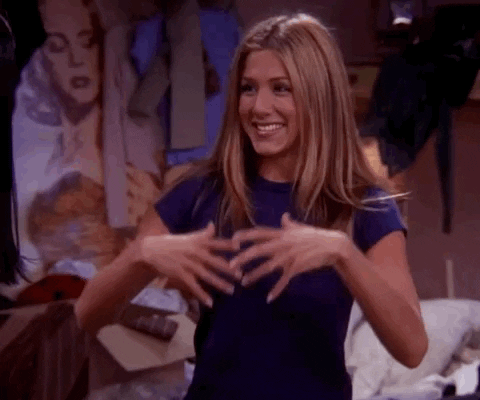 Whether it was her iconic hairstyle or those super chic 90's outfits, Rachel Green was the ultimate trendsetter. No matter how many ever times I watch F.R.I.E.N.D.S, I'm always in awe of her style. That being said, an essential part of Rachel's look, that not many people are aware of is her signature lipstick! Many '90s essentials (like neon clothes and micro sunglasses) are making a comeback—and this shade of lipstick is one of them.
In an interview with Glamour Magazine , Jennifer Aniston revealed that the exact same shade of the lipstick that she wore throughout the series;
They're always sort of regurgitating trends. How about MAC's Paramount lipstick? It was a brown-y brick. I remember that was my go-to color when I was doing Friends.
MAC Cosmetics' satin lipstick in 'Paramount' was her signature shade. It has a creamy formula and medium-to-full coverage. The reddish-brown shade looks great on people with warm and neutral undertones. If you're a die-hard F.R.I.E.N.D.S fan like me, I'm sure you must've opened a new tab to go and shop for this iconic lipstick that Rachel Green wore!
Have you ever tried this lipsticks shade before? Let us know in the comments below.
Follow @missmalinibeauty on Instagram for more updates.