7 Ways To Amp Up Your Ponytail Game
Jyotika Udeshi , 27 Jun 2019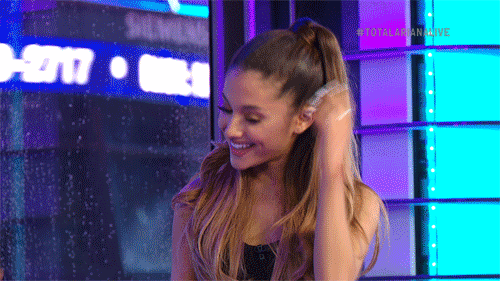 Ponytails are often the most underrated hairstyles out there. Apart from being easy to pull off, this hairstyle is often a saviour in hot and humid weather. However, you don't need to sacrifice your personal style by opting for a plain ol' ponytail. Here are 7 different ways to amp up this basic hairstyle into something spectacular.
1. Add Some Texture
Playing around with different hair textures is one of the easiest, yet most beautiful ways when it comes to ponytails. Those with stick straight hair can use a curling iron to create gentle waves from the mid-lengths to the ends of their tresses. This will add movement and body to your 'do in just a few minutes. If you have curly or wavy locks, you can use hair gel to keep your crown sleek, whilst letting the back of your hair work its natural magic.
2. Change Up Your Part
Switching up your part is one of the quickest methods to glamming up your ponytail. A deep side part like the one below is perfect for those looking for a vintage touch, whilst dividing your hair down the middle works well for a modern look.
3. Opt For Unexpected Accessories
Wires, ribbons, scarves… there are a whole world of accessories out there that can transform your ponytail. Opt for a poofy, colourful ribbon or patterned scarf to add a touch of whimsy to your hair, or go for a tighter wire or thread if you are all about that edgy vibe.
4. Add Some Glitter
Looking for a fun way to do up your mane? Throw a little glitter on it! By keeping the sparkle towards the base of your ponytail, your hair will look sophisticated and cute at the same time.
5. Bling It Up
If glitter isn't enough for you, jazz up your mane with a whole lot of barrettes. Statement accessories like rhinestone clips and slogan pins are perfect for this job. Whilst you can use them all over, consider adding them to just the back of your head to create an impact every time your ponytail swishes.
6. Sleek It Out
For a more polished look, choose a high ponytail. This type of 'do looks amazing with sleek strands so it's best to run a flat iron over your tresses before tying them up. Remember to wrap a section of your hair around your rubber band to keep things sleek.
7. Pearl Up Your Part
There's nothing quite as classy as pearls. Although you can definitely play up your hair with pins or hairbands, you can also take the modern route by adding pearls to your part. You can use a spine comb to get this look or pin a strand of pearls into place.
Which of these are you most excited to try out?
P.S: Follow @missmalinifashion and @missmalinibeauty on Instagram for more updates.