6 Of The Funniest Challenges That Took Social Media By Fire In 2019
Team MissMalini , 28 Jun 2019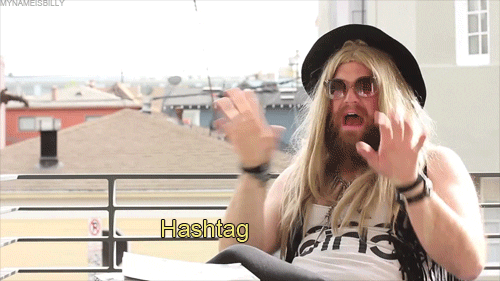 I think we can all agree that we're at that stage where social media has become an inevitable part of our lives, even for those that try hard to stay away from it. Speaking of which, when it comes to the internet, the creativity people bring to the table is absolutely limitless. And, by that we mean the mind-boggling things people try out in their personal lives that go viral on social media platforms. The internet is undoubtedly a supremely weird platform, and on account of Social Media Day which is celebrated on the 30th of June every year, we're having major flashbacks of all the weirdest and the funniest social media challenges to have existed in the first half of 2019. Ready for them? Scroll ahead!
1. Dele Alli Challenge
If you don't already know, Dele Alli is not just a name of a challenge, but is also the name of the person who invented it. Essentially what you do is you place 3 of your fingers on your eyebrow in a way that outlines your eye, and form a circle around your eye. Might seem like a piece of cake at first, but give it a shot and you'll know the struggle.
2. Snoot Challenge
One of the cutest challenges to have gone viral. The Snoot Challenge requires you to form a circle with your hands that acts as a hoop where your doggo can insert their cute little snoot in.
3. The Invisible Challenge
The challenge all siblings are thankful for! As the name suggests, the Invisible Challenge means that you throw a sheet on a person, cast a fake spell, and then boom! Act like the person is invisible, tricking them into believing they're actually not seen.
4. Neymar Challenge
The Neymar Challenge was by far the easiest and the funniest one. During World Cup 2018, the ace footballer brought out all his passion and frustration when he dropped down to the field and rolled like crazy! Here's how the world, even kids and animals are imitating his famous actions.
5. The 10 Year Challenge
One of my personal favourites—the 10-year challenge is essentially posting a current picture and a picture of you from 10 years ago in a collage to show how you've glowed up and grown up. This challenge undoubtedly took the internet by fire when even the most famous celebrities joined the bandwagon.
6. Cheesed Challenge
When we say that the internet is a weird place, we mean it. You know why? Because it doesn't even leave babies alone! The Cheesed Challenge requires you to randomly, very abruptly, disturb the tiny, humanity's sweetest creatures by, wait for it… throwing cheese slices at their faces (!?!?!?) Right? Either the act leaves the babies baffled beyond limits, or obviously, leaves them crying!
No matter how questionable or funny, social media challenges are something I always look forward to! 6 months into 2019, and we already had a bunch of them roaring up our feeds. Can't wait for more such creativity to splurge across all the platforms. Did you come across any laughable social media challenges in 2019 too? Tell us in the comments below!
Don't forget to follow us at @missmalinilifestyle to never miss a beat!