The Ultimate Airplane Playlist That'll Get You In Vacation Mood Instantly
Dhruvi Modi , 29 Jun 2019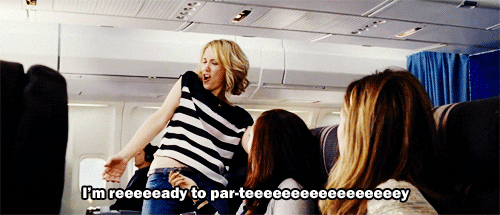 One of my favourite things to do is travel! And while traveling can be therapeutic, getting to your destination can be quite a hassle for all of us who are not that fond of long, extensive plane rides. The best thing to do whenever you feel uncomfortable or anxious is to listen to some good music. So, while you fasten your seat belt, sit back and relax, don't forget to pop in those earphones and play your favourite tunes. However, concocting your perfect airplane playlist can be tricky…
To help get you into vacay mood, I have curated the top 10 songs you must add to your airplane playlist right now!
1. Jet Airliner, Steve Miller Band
2. Vacation, Thomas Rhett
3. Aftergold, Big Wild
4. I'm Like A Bird, Nelly Furtado
5. Friends, Aura Dione & Rock Mafia
6. Thunder, Imagine Dragons
7. Black Water, Of Monsters And Men
8. Home, Edward Sharpe & The Magnetic Zeroes
9. Summer of '69, Brian Adams
10. Vacation, The Go-Go's
Which one of these songs will you add to your plane playlist? Let me know in the comments below!
Don't forget to follow @missmalinilifestyle for more cool updates!