Get The No-Makeup Makeup Look With Just These 3 Products
Eesha Kokane , 04 Jul 2019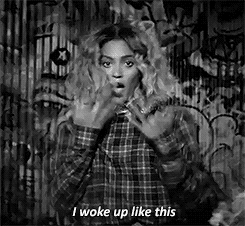 As much as I love an all-out glamorous look, I have to say, ain't nobody got time for that! Spending 45 minutes in front of the mirror with countless makeup products is not feasible for an everyday makeup look. In addition to spending copious amounts of time and money, trying to create a full-glam makeup look, you'll also be harming your skin in the process. Wearing too much makeup on an everyday basis is an invitation for pre-mature wrinkles, breakouts and many other skin issues. Although the solution to this problem is not abandoning all your makeup products—you can just use less of them. *No-Makeup makeup look enters the chat*

Lucky for us, in the age of minimalism, the no-makeup makeup look is extremely popular. Since the term "too much makeup" is subjective, people can use either a few or a lot of products to create the no-makeup makeup look. The main objective of this understated beauty trend is to look put together without having a lot going on, on your face. Hence all you'll need to achieve the I woke up like this makeup look are these three products:
1. Smashbox Camera Ready BB Cream
When you're going for the no-makeup makeup look, it's important to choose a BB cream instead of a full coverage foundation, so that you can achieve a natural finish and that's why this product is perfect for this look. This BB cream from Smashbox is one hell of a multitasker. It hydrates your skin, acts as a primer, evens out your skin tone, and has SPF 35. It's also formulated without any parabens and is fragrance-free. The cherry on top of the cake is that it's also cruelty-free.
2. The Face Shop Watery Tint Lip Stain
Skip the liquid matte lipstick and opt for a lightweight lip stain when you're going for a no-makeup makeup look. This lip stain from The Face Shop is long-lasting, transfer-proof and hydrating. What makes it even better is the fact that you can also use this as a blush. Having the same hue on your lips and cheeks will make your makeup look very fresh and natural.
3. Wet n Wild Mega Clear Mascara
A heavy black mascara is not always necessary to have long and flirty eyelashes. This clear gel mascara from Wet n Wild will definitely do the job. It lifts up lashes and accentuates them while simultaneously moisturising them. You can also use this product to set your brows in place. It's efficient, affordable and cruelty-free!  
BRB I'm going to open a new tab to buy these amazing products. What about you?
Follow @missmalinibeauty on Instagram for more updates.