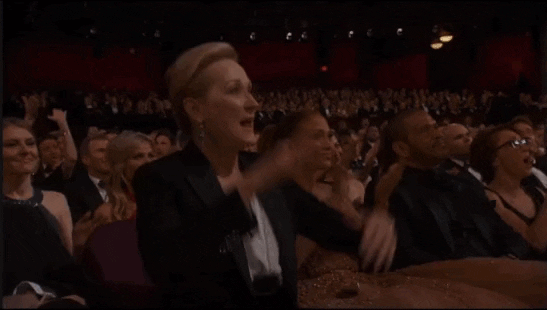 No matter how many times I've been told not to compare myself to strangers online, somehow I still end up doing that. As fun and informational Instagram is, it can be equally daunting. Looking at women who practically seem perfect, living their best lives, really makes you doubt yourself and your life choices. Social media, like anything else, has it's own pros and cons. In fact, it's proven been that social media can cause anxiety and depression.
Fortunately, there's been a change in the way people have been using social media. Instead of portraying a picture-perfect life, more and more people have been showing their true and authentic self online. For instance, these inspiring women have recognised the ill-effects that social media has caused and they've taken it upon themselves to portray their lives authentically.
1. Megan Jayne Crabbe
Megan is a body-positivity activist and uses her platform to spread self-love and acceptance. She opened up about her eating disorder and encourages her followers on Instagram to love themselves for exactly who they are. I personally follow her account and I have to say that during my moments of insecurity, her super cute and positive posts have helped me.
2. Jameela Jamil
Jameela is one person who is not at all afraid to call out problematic people, brands and situations. She is truly the definition of "keeping it real". In the past, she's addressed many celebrities like the Kardashians, who promote harmful diets and weight-loss products. In addition to her bravery, what makes her even more inspirational is the fact that she openly talks about her stretch marks, cellulite and other so-called 'flaws'.
3. Chrissy Teigen
How could I not include Chrissy Teigen in this list? She's is definitely the most relatable celebrity on the internet. From talking about her period skin to the difficulties of being a mother, Chrissy is extremely vocal about her everyday problems. I always take comfort in the fact, that even celebrities face everyday mundane problems, whenever Chrissy posts something relatable AF.
4. Sonam Kapoor Ahuja
Sonam Kapoor is known for her fabulous sense of style and her stellar career as an actress. Although people have also been applauding her, for exposing the BTS of her glamorous life. This bare-faced picture of her that she posted is proof! Previously, she also posted a picture of herself in the midst of getting ready for a red carpet event. She revealed in the caption that the glamorous shots that we get to see of her are only possible because of a whole team of makeup artists, hairdressers and stylists, that spend hours to get her ready.
4. Mindy Kaling
All we get to see is celebrity red carpet looks, but Mindy Kaling shows us the real work that goes on BTS. From applying deodorant while wearing Spanx to a face full of acne cream, Mindy is not afraid to show us her not-so-glam regular life.
5. Adele
Adele's beautiful voice is not the only thing her fans love about her. Her fun personality and her authenticity is also something that her fans adore her for. For instance, take a look at this hilarious and super relatable picture that she posted of herself. All I can say is "same".
6. Masaba Gupta
Known for her quirky designs and strong personality, Masaba Gupta is definitely one person you should be following on Instagram. She has opened up about how she had a hard time dealing with acne, body issues and learning how to love her curly hair. A sentence that she wrote in one of her captions really resonated with me. It was "Collect your scars & build them into something beautiful". I am in awe of how she unapologetically loves her unique features.
What are you waiting for? Open Instagram on your phone and follow these inspirational women ASAP.
Follow @missmalinibeauty on Instagram for more updates.