5 Videos That'll Help You Amp Up Your Fashion Quotient
Rashmi Bhosale , 08 Jul 2019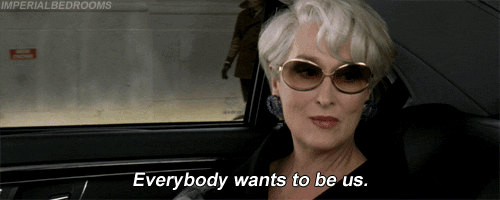 It often comes down to how you style your basics than what to shop for when it comes to deciding your fashion quotient. Plus, a lot of experimentation is involved when it comes to zeroing on your style. It's a task, but you gotta do what you gotta do. In such situations, a small kind of help goes a long way. When I took on the journey of finding my fashion voice, the one thing that really motivated me and kept me going was searching for different kinds of helpful videos on YouTube.
TBH, it wasn't like I was looking for style gurus but with a more relatable approach. So, like any other person on the internet, I screened the first few videos, which were Google-recommended. Here are the top 5 videos that I liked the most and the things I learnt from them:
1. Change Your Look Change Your Life By Mimi Ikonn
The intro itself got me thinking that maybe I am not putting that much of an effort into my looks. Mimi Ikonn gives a great pep talk about how being presentable is something you do for yourself and any reason you give for not doing so is an excuse. This might sound extreme for some, but if you need a 'wake up' call as such then this might be a good video for you.
2. How To Reinvent Your Look By Lindsay Albanese
Through this video, fashion stylist Lindsay Albanese takes you through four style tricks that'll get started and will instantly change up your look. To amp up your daily, routine style you need to experiment and that's exactly what this video teaches you.
3. 5 Steps To A Stylish Outfit By Shea Whitney
Once you're all about experimentation, this step-by-step video by Shea Whitney will help you to figure out what you can do with all the thing you already own. I loved the way these steps help you to build up a look with different pieces in your wardrobe, so you get more wear from them.
4. 10 Closet Essentials Foa A Killer Wardrobe By Amy Serrano
Wardrobe stylist Amy Serrano breaks down the closet essentials for us with this video. It's an experts guide to wardrobe basics, as Amy also gives us a few style tips tp get started and shows us a few different ways to wear these staples.
5. How To Find Your Personal Style By Kim XO
This video by fashion stylist Kim XO is helpful to find your signature style. Once you have zeroed in on your style basics, it is key to find your signature look too. With this video, Kim provides us with simple and easy to follow tools to find our personal style.
Hopefully, these videos will help you figure out your own style quotient and boost your self-confidence. Have you relied on any other YT videos for changing up your style game? Let us know in the comments below.
Follow @missmalinifashion and @missmalinibeauty on Instagram for more updates.