This Super Easy Hack Will Up Your Productivity At Work
Dhruvi Modi , 08 Jul 2019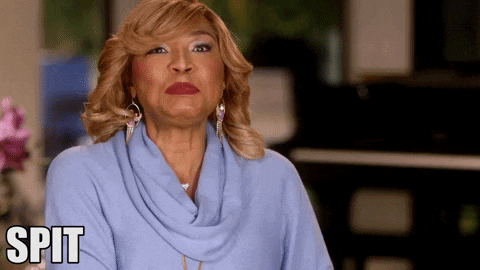 Instagram likes, Facebook flashbacks and Twitter's trending notifications are getting on your nerves, huh? I get it. All you wanna do is just focus on work, be productive and get sh*t done before your boss calls you out. However, have you ever caught yourself staring at your ex's new picture for a bit too long? Or entertaining your mother's multiple texts demanding your whereabouts and eating patterns? Same old, same old. In today's world, isolating yourself completely from your phone is hard, making productivity super elusive.
The non-stop buzzing and increasing number of notifications tend to put us in total anxiety mode. Thus, clearing them seems like the only thing to do. When deadlines pile on, it's obvious that we don't need certain unnecessary distractions. While airplane mode or switching off your phone are viable options, they don't work for those who are used to replying super fast. So, here's a trick that all you iPhone owners can use to be more productive at work…
Author Catherine Price, in her book, How to Break Up with Your Phone: The 30-Day Plan to Take Back Your Life, talks about setting up a text auto-responder. Trust me, this will change your notifications game completely! Basically, all you have to do is set an auto-responder text message that will inform people that you're at work and cannot respond to them until you take a break. Here's an example of a conversation screenshot between my friend and I for you to see how it works:
Isn't this truly revolutionary? Here's how you can do it too…
1. Update your phone to its latest software
Don't be stingy with that phone storage, and make sure you have the latest iOS software update.
2. Go to 'Settings' and tap on 'Do Not Disturb'
Once in Settings, head over to the 'Do Not Disturb' option. Scroll down and choose who to auto-reply to. It could be all your contacts or just a selected few peeps in your favourites list.
3. Specify your Auto-Reply text
Next, head into the 'Auto-Reply' section. The default message is already there. This reads:
I'm driving with Do Not Disturb While Driving turned on. I'll see your message when I get where I'm going.
Change it to suit your purpose. I chose to keep mine as the following:
Hey there! I'm at work. I am trying out the Do Not Disturb While Driving option. I have set this auto-responder text message in order to make my phone less distracting, thus focusing all my energy on deadlines and work. I'll get back to you once I take a break. Thanks!
4. Add it to your Control Centre
Head over to 'Settings', and into 'Control Centre'. Press on 'Customise Controls', and add the 'Do Not Disturb While Driving' option from the 'More Controls'.
5. Initiate the feature and you're all set!
Press on the car icon in your customized control screen. Now, you're good to go! Any emergencies, alarms, and timers will still be notified. Plus, if your family or friends want to urgently contact you, all they have to do is send you a text saying 'urgent'. You will be notified!
6. Ready to go back to civilisation after being productive?
Once you're all set to take a break, just press the car icon once again, and deactivate the 'Do Not Disturb' option.
There you have it! A super easy method to become more productive that is not that well-known! This phone hack can really change our productivity in the workplace. Spread the word amongst your friends, family, and coworkers.
Don't forget to follow @missmalinilifestyle for cool updates!