5 Eyeshadow Colours That Pair Perfectly With Brown Eyes
Eesha Kokane , 11 Jul 2019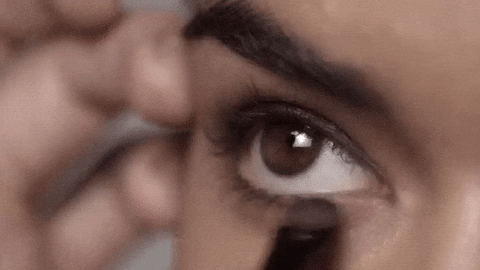 Growing up as a brown-eyed girl, I wished for lighter coloured eyes, to look like those 'perfect' girls I saw on magazine covers. After several difficult years of self-hate, I've finally come to terms with my features. I have realised that makeup should not be used to hide your features and it should be used to enhance them instead. So, after a lot of research, I found a few colours that will definitely suit us, brown-eyed girls.
1. Burgundy
Deep hues like burgundy will add warmth and depth to your brown eyes. It's a perfect colour to wear for your everyday glam makeup look and it's a fun alternative to your usual brown eyeshadow. However, when it comes to earthy tones like burgundy, it's important to remember that you blend the colour properly.
2. Purple
Purple is a very popular colour for brown eyes since it creates a strong contrast. Metallic purple eyeshadow is perfect for a girls night out. It's a colourful alternative to a smokey eye.
3. Bronze
How could I not include this staple colour in the list? A bronze eyeshadow look is a classic for a reason. It's perfect to wear during the shaadi season, parties or for any other major event. It's timeless and everyone's favourite glam look.
4. Pink
I never thought pink eyeshadow would look this good until I saw it featured on Alia Bhatt's Instagram. It's fun, girly and delicate, everything you'd want for a date night makeup look. Pink eyeshadow will bring out golden undertones in brown eyes.
5. Blue
Anyone up for an 80s throwback makeup look? Blue eyeshadow can look ah-mazing if it's applied properly. The key is to choose the right shade of blue, my personal fav is royal blue. If eyeshadow is not your thing then opt for a blue mascara or eyeliner and it'll do the trick.
Which colour are you going to try out next? Let us know in the comments.
Follow @missmalini on Instagram for more updates.