7 Bizarre Yet Beautiful Collections Spotted At Paris Couture Week 2019
Rashmi Bhosale , 12 Jul 2019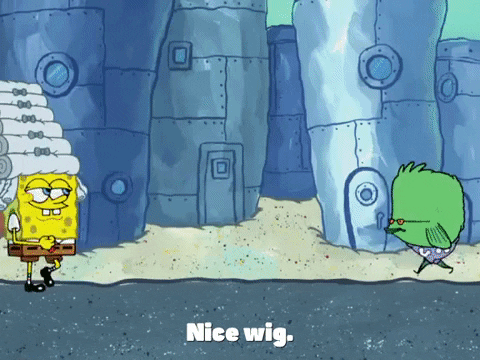 Like this gif, not everyone gets couture fashion! Couture was essentially a made-to-measure garment according to client preferences but has now grown beyond that spectrum. It's currently a form of art and exploration. Haute couture garments have now become canvases for different ideas and expressions. The culmination of it all is the Paris Couture Week. In the fall 2019 couture, we saw some spectacular collections. Here are some that piqued our curiosity and enhanced our imagination:
1. Schiaparelli
From a coiled embellished snake-like neckline to lizard earrings to dreamlike clouds following the dress, creative director of Schiaparelli, Daniel Roseberry had a very unique story to tell. The making of this billowy finale dress shows us the painstaking hours spent behind each ensemble and the attention to detail.
2. Iris van Herpen
It's always couture when it comes to Iris van Herpen! This time she collaborated with an American kinetic sculptor Anthony Howe. His spherical Omniverse sculpture that took centre-stage in her show is powered by wind. Inspired by this kinetic wind energy, Iris constructed her whole line of whimsical ensembles. The finale dress was inspired by the sculpture a lot as it showcased rotating wings.
3. Givenchy
https://www.instagram.com/p/BzkugDYIWNv/
The feather features were maxed out at Givenchy's couture collection called the 'Noblesse Radicale' designed by Clare Waight Keller. All the outfits had an airy feel to them yet managed to make a theatrical impact.
4. Ronald van der Kemp
What was so unique about Ronald van der Kemp's couture collection? Well, of course, the things that set his label apart from the very beginning. Upcycling is the way forward and as a label, RVDK is already on it. Reviving vintage textiles and showcasing them in a new and modern style is his way of being sustainable couture.
5. Jean Paul Gaultier
Always trust Jean Paul Gaultier to present to you a whimsical fantasy that only he can provide. His out-of-the-box thinking always delivers and this time it did just that with a bang. The 1400s hennin is brought back by JPG in the form of a tiered bridal gown that glows in the dark. Now, how can you top that?
6. Viktor & Rolf
While we're still talking about (and sharing memes about) their last season's collection Fashion Statements, Viktor Horsting, and Rolf Snoeren give us the collection, Spiritual Glamour, this couture week. They collaborated for the first time with Claudy Jongstra who has developed her own textiles through her research and development process. These formed the base for the extravagant silhouettes by Viktor & Rolf.
7. Guo Pei
Chinese couturier Guo Pei believes in the theatrics of the textile an haute couture garment provides. In her 'Alternate Universe', groundbreaking is a cliche it seems. Her collection opened with a very unique dress, which had the Marie Antoinette pannier skirt but inhibited two people, like conjoint twins whose lives are entwined. The darkness of death loomed through textures, colours and even use of crows as a major motif.
Which one of these collections showcased at Paris Couture Week was your favourite one? Let us know in the comments below.
Follow @missmalinifashion and @missmalinibeauty on Instagram for more updates.