This DIY Lip Tint Will Add The Most Natural Colour To Your Lips
Eesha Kokane , 12 Jul 2019
I clearly remember freaking out when I read a horrifying article about lipsticks. In a nutshell, it said that an average woman eats 7 pounds of lipstick in her lifetime! I was mortified after reading this because the ingredients used in lipsticks are not always safe. Many lipsticks contain harmful dyes and ingredients like parabens and lead. Hence, each time you apply lipstick, you're unknowingly exposing yourself to a world of toxic chemicals. So what's the solution? It's definitely not giving up lipsticks. You can add colour to your lips with this DIY lip tint that's not only all-natural but also very nourishing…
What You'll Need:
1/2 tsp Beetroot Powder
1 tsp Coconut Oil
1 tsp Vegetable Glycerin
How To Make It:
Take a bowl and mix all the ingredients together
Transfer the mixture into a small container
Keep this container in the fridge for a few hours so that the mixture can harden
How To Use It
Once it's hardened you can use it as a normal lip balm or leave it on your lips for a while and then wipe it off. It'll leave a natural red tint on your lips. You can also use this DIY lip tint on your cheeks as a blush. However, it's important to remember that a little goes way. This mixture will last (if refrigerated properly) for 2-3 weeks.
Why It Works
Beetroot is known for its high nutritional value. It's not only great for your general health and well being, but it's also good for your skin when it's applied topically. It's the star ingredient of this DIY lip tint, because of it's natural reddish tint.
What can I say about coconut oil that hasn't been said before? It's extremely nourishing and moisturising and hence it's a perfect ingredient for this DIY lip tint. It also contains vitamin E and healthy fats which will keep your lips moisturised for a long time and it will increase elasticity and collagen production.
Vegetable glycerin is all natural and it acts like an emollient which keeps skin soft and supple.
All thanks to these 3 natural and amazing ingredients, this DIY lip tint is a great alternative to lipsticks. You should definitely add it to your lip care routine.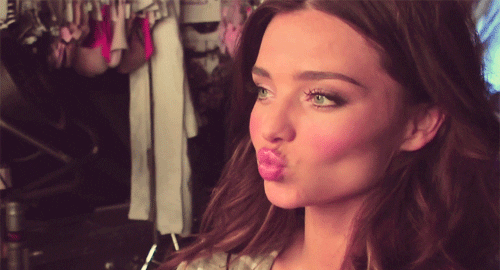 Do you have any other recipes for a DIY lip tint? Let us know in the comments below.
Follow @missmalinibeauty on Instagram for more updates.