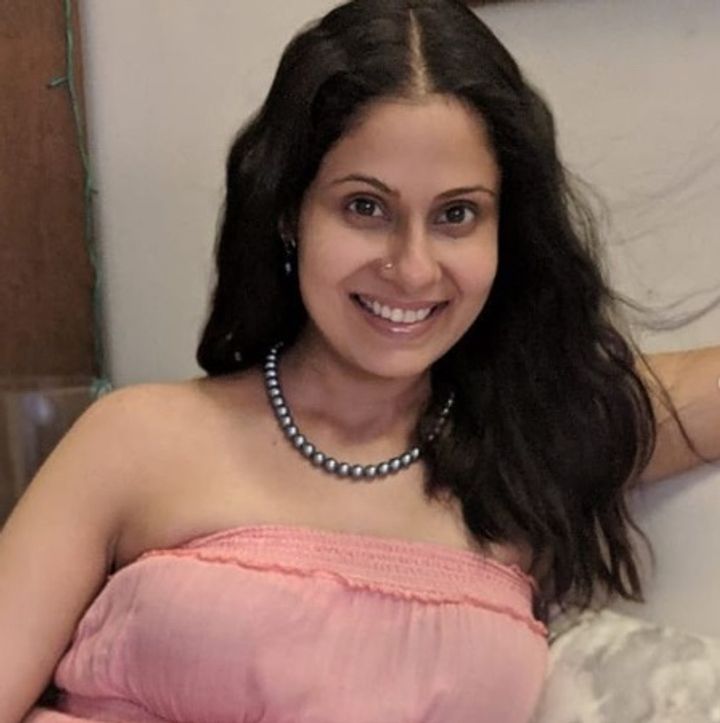 TV Actress Chhavi Mittal Hussein was recently in the news for delivering a lovely baby boy. Arham Hussein was born two months ago, on May 14th, and what a star he already is! We caught a glimpse of the adorable munchkin as the proud mumma posted one of the first few pictures of his on Instagram. This was accompanied by a sweet caption on how he made his acting debut in a video made by Chhavi and her husband Mohit Hussein's digital entertainment channel, Shitty Ideas Trending (SIT).
Here's her post:
All of two months and he even has his own Instagram account, how much cooler can this baby get?! And so great that he is such a well-behaved child as well, allowing Mumma and Papa to do their thing and being supportive. He even accompanies his mother to work at times!
Here's a picture of Chhavi with Arham at work:
A few days after giving birth, Chhavi shared the heart-wrenching story of her pregnancy and delivery on her Instagram. While the family did face some hard times, it certainly would have vanished once they saw little Arham's cute-as-a-button face! Chhavi and Mohit are already parents to their 6-year-old daughter Areeza Hussein who is also a cutie as she threw her mother a surprise baby shower before her little brother arrived!