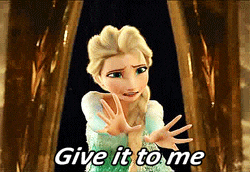 Does fresh, even-toned and glowing skin sound appealing to you? Now you can exfoliate your way to brighter and clearer skin, thanks to this potent and popular ingredient—glycolic acid. Don't let the term 'acid' fool you, this ingredient is all-natural and it's actually derived from sugarcanes. You must've seen this ingredient in many popular skincare products and there's a reason for that. Glycolic Acid is the most popular type of AHA and it has a longgg list of benefits, some of them are:
It's a really small molecule, so it penetrates deeply and therefore works better.
It reduces inflammation (which is the root cause of acne) of the skin and consequently helps reduce acne.
Gently removes dead skin cells and reveals the natural glow of skin, hence making it an ideal chemical exfoliator.
Since glycolic acid gently removes dead skin cells and unclogs pores, all the other skincare products that you use will be absorbed better.
If you're looking to buy skincare products with Glycolic Acid, then look no further. Here are 5 products that contain this miracle ingredient which will work wonders on pigmented skin:
1. O3+ Glycolic Acid 10 % Face Wash
Since this product only has 10% concentration of glycolic acid, it's effective and yet very gentle. It thoroughly cleanses the skin and simultaneously removes dead skin cells to reveal brighter skin. This product is ideal for people with oily/acne-prone skin and even for people with mature skin.
2. Plum Green Tea Alcohol-Free Toner
I've personally used this product and I have to say it has significantly helped me reduce breakouts and control excess sebum production. If you're someone who has an oily or combination skin type then this product with glycolic acid will be your holy grail! It'll help shrink pores, control oil production and stop breakouts. Since it doesn't contain alcohol like most toners do, it's very gentle and soothing and it won't dry out your skin.
3. Bioderma Sebium Sérum
If you're looking for a product to fight stubborn blemishes, then this serum will definitely get the job done. It has two key ingredients that are:
Glycolic Acid: this ingredient fights blemishes, controls sebum production and refines skin texture, hence giving your skin an overall glow.
D-Panthenol: this ingredient is derived from the vitamin B family and it's intensely moisturising. It locks in the skin's hydration and helps skin cells rejuvenate, hence, slowing down the process of ageing.
Use this as an overnight treatment 3-4 times a week to get the best results.
4. Caudalie Glycolic Peel
Radiant skin is just a peel away. This glycolic peel is the key to brighter and even-toned skin. It contains both papain and glycolic acid which gently exfoliate skin and reveal a bright and fresh complexion. It helps all your other skincare products get easily absorbed and work better.
5. PIXI Glow Peel Pads
PIXI Beauty has taken exfoliation to another level with these glow peel pads. They contain a 20% concentration of glycolic acid which helps to thoroughly get rid of dead skin cells and unclog pores. It also contains rose water, aloe vera and vitamin E which helps soothe the skin.
Note: Too much of a good thing is never advisable. Glycolic acid should not be overused as it may cause skin irritation. When it comes to this ingredient, a little goes a long way!
Have you tried any of these products before? Let us know in the comments.
Follow @missmalinibeauty on Instagram for more updates.