7 Affordable Liquid Lipsticks You Need To Own
Jyotika Udeshi , 22 Jul 2019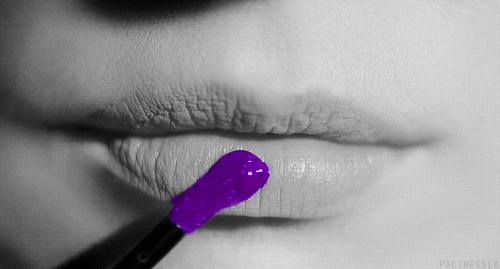 Liquid lipsticks have been around for a short while, but they have definitely made their presence known! Practically every beauty brand now has a range of these formulas, so it is easy to get confused as to which ones are worth their price. Ahead are 7 affordable liquid lipsticks that you can rely on for a statement pout.
1. NYX Lip Lingerie
I used to find it hard to find the perfect nude lipstick for my skin tone… until I came across these lipsticks. Creamy, yet lightweight, this pigmented formula comes in an array of neutral shades to suit practically every complexion out there. 'Bedtime Flirt', which is a pinkish-nude, is the one that works well with my undertones.
2. L'Oréal Paris Rouge Signature Lasting Matte Liquid Lipstick
If you love flaunting a bold pout, this is the lipstick to get. Whilst the brand does have a range of soft pinks, the vivid purples and reds are the ones to look out for. In just one swipe, they promise to deliver full coverage, matte lips like no other.
3. Kiko Milano Unlimited Double Touch
Not a fan of matte lipsticks? Turn to this double-sided formula instead. One end holds a saturated base colour, whilst the other has a glossy top coat to seal the shade in. If you are confused about which shade to get, I recommend opting for '120 Rosy Mauve' or '104 Sangria'.
4. Maybelline SuperStay Matte Ink
Rain, shine, coffee or dinner… this liquid lipstick just won't budge. The matte formula adheres to the lips, without drying them out too much, and literally stays put all day. Since the price point and pigmentation are great, I actually own several shades of it.
5. Revlon Ultra HD Metallic Matte Liquid Lipcolor
Matte and metallic may sound like oxymorons, but this lipstick brings the two finishes together perfectly. The weightless formula glides onto lips to provide a velvety coat of colour with a little shimmer to it.
6. The Body Shop Matte Liquid Lipstick
Although this brand is known for its indulgent body butters and lotions, I'm actually a huge fan of its makeup range too! This particular lipstick does exactly what it says and leaves behind a beautiful matte finish that lasts for ages.
7. Bollyglow Metallic Liquid Lipstick
For high impact lips that will steal the spotlight, reach for these metallic lipsticks. The opaque and glossy formula gives the illusion of a plumper pout, whilst keeping the lips hydrated.
Have you tried any of these out before? Let me know in the comments below.
P.S: Follow @missmalinifashion and @missmalinibeauty on Instagram for more updates.