I Took An Impromptu Trip To Kasol & Explored Some Unexpected Places
Suruchi Patwary , 24 Jul 2019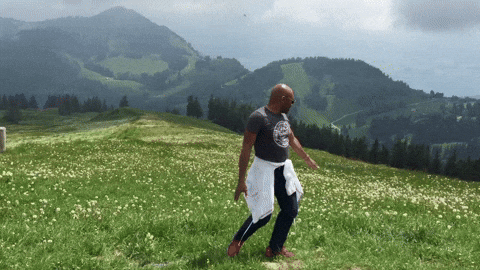 If you're feeling that the mountains are calling you, then they defo are! It is never a bad time to visit the mountains. Last December, I went on a vacay to Kasol with my friends and the experience I had was so unexpectedly beautiful, that I knew I had to share it with you guys. So, if you or anyone you know is planning to visit Kasol, then this read will help you make the most out of your trip.
Since my trip was an impromptu one, we didn't really have a set itinerary. So, here's what we did while exploring the town all by ourselves. All of these places were not at all crowded because they're not really talked about that often. And if you're more interested in exploring rather than sightseeing then this one's for you!
When you're not in the mood for a heavy trek – Chalal trek
Exit
If you're new to trekking and don't wish to dive right into difficult or longer treks then this one is for you. This beautiful village near Kasol is worth exploring for its cute wooden houses, the kind locals, and extremely furry dogs. The trek trail is scenic and takes you through bridges, tiny mountains, and beautiful forests. We started the trek at 9 in the morning, spent the day there chilling at one of the local cafes and then started our journey back at around 7 in the evening. Make sure you carry a torch with you on this trek, since it turns pitch dark in the evening. We trekked on a full moon day and the moonlight was enough to guide us on our way back. One of the most beautiful nights I have spent, TBH!
When you're in the mood for a heavy trek – Malana trek
This one's a little hectic and tricky. Before starting the trek, make sure you talk to the locals around about what time you should start the trek and when you should leave to trek back to Kasol. The trail is a bit risky and I wouldn't recommend going or coming back once the sunsets. Also, the village of Malana follows a separate set of rules when it comes to socialising with the tourists. One of such rules includes a heavy fine if you touch any of the people there or their belonging and plants. So do your research before you embark on this one.
You'll have to take your vehicle to the top of the mountain where the trek to Malana starts, which might take a couple of hours or even more. Be a little safe here as the roads become extremely slippery due to snowfall.
When you want to just relax – Manikaran Hot Water Spring
Exit
A vacay shouldn't consist of you just running around trying to make sure you don't miss out on anything. This can end up in either you falling sick or just feeling extremely tired, in turn, ruining the whole trip. So if you think you've had some really hectic days on your vacay with treks and adventures, you need to relax. And the best way to relax in Kasol is by just escaping to Manikaran. The hot water springs in Manikaran is the spot you don't want to miss.
There's an option for private hot water rooms as well if you're not comfortable stepping in the public one in the Manikaran temple. The way to the private ones is through the temple in a market. You can ask the cafes there if they have one and book it on the spot. They're also very light on the pocket, we paid Rs.30 per person for a room for an hour and it was extremely spacious for four people.
Also, there's a room in the temple which has a really warm floor and walls, naturally. So go in there, relax your mind, body, and soul without getting wet. Chat up with the locals in there and you might leave with a smile on your face.
Things to take care of if you decide to visit Kasol in the winters
Exit
I visited Kasol in the month of December and trust me when I say this, it gets freezing cold there! So you gotta make sure you are geared up for what's about to come, in order to make sure you enjoy your vacay to the fullest and don't end up sick. Invest in good thermal wear because that works wonders, really! And since there's a high chance of snowfall there during winters, you need to choose your footwear properly. I slipped quite a few times while trekking and it wasn't a pretty sight! Carrying hot water bags will definitely come in handy. And the warmer clothes you carry, the better it is.
The highlights of my trip
Exit
I met some of the kindest people on this trip and I think about them every once in a while! The locals here are very welcoming, genuine and speak with so much sweetness, it's crazy. I also met and trekked with a LOT of extremely furry dogs, who were absolutely adorable. Also, don't think twice before taking a break at a local cafe while exploring the small villages in and around Kasol. I made sure I went to as many different cafes as I could and every single one of them had a unique yet comforting vibe. The rest of the highlights, you can watch in this video below.
Have you ever been to Kasol? Let us know in the comments below what you love the most about this place.
Don't forget to follow us at @missmalinilifestyle to never miss a beat!