7 Ways Celebrity Stylist, Shaleena Nathani Nails The All-Black Trend!
Natasha Patel , 26 Jul 2019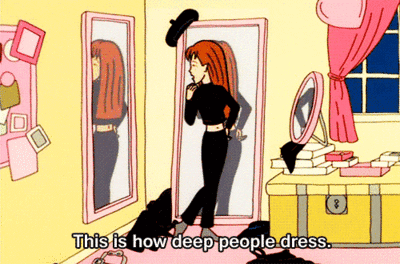 It doesn't matter how many clothes you have, the trends you follow and stylish images you've saved on your mood board on Pinterest—an all-black outfit is most often everyone's go-to, including Deepika Padukone's stylist, Shaleena Nathani! Black is a versatile and timeless shade—woke up late and have to rush to work? Wear black! Can't find a great look for GNO? Just choose an all-black outfit! Feel like you've gained 10 kgs 'coz you're on your period? Find your go-to all-black OOTD.
And like every fashion girl, the colour black, while being the easiest to pair things with, can also be the toughest to make into a statement look. However, we've got Shaleena—who's favourite colour seems to be black and here are 7 ways she makes her outfit stand out by playing around with textures, silhouettes, and accessories!
1. Love a good power suit that thrills and kills
2. Making mismatched shoes a trend along with latex
3. Layering on the accessories for an added 'pop'
4. Repeating an outfit in a basic but trendy way
5. Keeping the pieces minimal but structured and simple
6. A classic and timeless all-black saree feat. crepe detailing
7. Going OTT with one feature of the look x bold accessories = #winning!
Did you learn anything? We sure did!
Which look would you try and replicate? Tell us below!
Follow @missmalinifashion on Instagram for more updates.