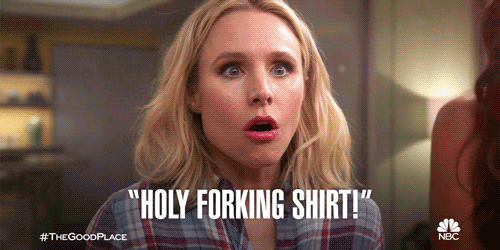 Ever since Instagram introduced their 'Save' button, I've quite literally only been bookmarking any and everything I would usually double tap and then segregate them into folders (yeah, can't seem to help the OCD)… So much so that I now have lost track of the number of folders, but I do know that they vary from style to beauty, to food recipes, to home decor, hacks, and of course, dog memes, duh!
And for me, the 'gram is the best place to draw in tons of inspo, including how to dress! Now we all own the basics—shirts, jeans, tees etc. But how we style them usually is what sets our OOTDs apart, amirite? An oversized shirt is one of my most favourite go-tos and with these bookmarked looks I upgrade my style in the chicest way!
Scroll down to check out 7 ways you can style your oversized shirt!
1. Choose a monochrome look. It'll not only make a statement, but it could set your look apart from the crowd.
2. Button your shirt up and tuck it into a pair of high-waisted trousers. Add a belt to cinch the waist in further. This style is very Parisian-chic!
3. Go for a '70s vibe by pairing high-waisted denims with a knotted shirt, and make sure to leave the first few buttons open.
4. Take the knotted shirt to the next level by keeping it one-shouldered. You can gather up the sleeves or let them hang loose.
https://www.instagram.com/p/BzGzUHnjiAA/
5. Loose linen shirts are great for summer. So pair this up with a pair of shorts to keep it casual and free-flowing.
6. Pair an A-line or straight-fitted skirt with an oversized shirt. You can leave the shirt out if it's not too long or then tie a knot at the waist.
7. If your shirt is dressy enough and includes detailing at the collar, try this style by transforming the shirt into an off-shoulder top.
https://www.instagram.com/p/Bz4KqjTDKx7/
How do you style your shirt? Would you use any of these ways to wear your oversized shirt?
Follow @missmalinifashion and @missmalinibeauty on Instagram for more updates.