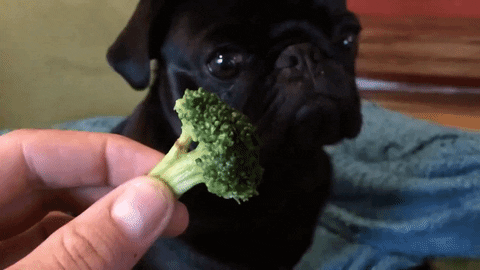 If someone told me that eating these fruits and veggies would give me clear and smooth skin, I would've been a much healthier kid. It's not new information that eating healthy food is the key to staying fit and keeping your skin clear. However, most of us take this fact for granted and deny our bodies of the nutrition we need. Did you know that we wouldn't need half the skincare products we currently use only if lived a healthier lifestyle?
For instance, our bodies produce hyaluronic acid naturally, but as we age it's produced lesser and lesser. Hence we turn towards artificial sources like cosmetics and supplements. However, that should not be the case since there's a whole world of fresh fruit and vegetables out there full of nutrients. Here are 3 types of foods that have a high content of hyaluronic acid, that'll keep your skin healthy and glowing:
1. Dark Leafy Vegetables
Turns out there's yet another reason to green leafy vegetables. You should increase your intake of these kinds of veggies because they contain magnesium which in turn which triggers the hyaluronic acid production in your body. A great yet underrated green leafy vegetable is Colocasia. Colocasia which is also locally known as alu in Maharashtra contains soaring levels of HA. It's not only good for your skin but also good for your digestive health and energy levels. Even celebrity nutritionist Rujuta Diwekar encourages her followers to eat locally grown wild and uncultivated veggies like colocasia leaves.
2. Citrus Fruits
Citrus fruits contain naringenin that helps prevent the breakdown of hyaluronic acid in your body. Fruits like oranges, bananas, grapefruits and tomatoes contain naringenin and including them in your everyday diet will help you get healthy and glowing skin. This food group with hyaluronic acid is probably the easiest (and yummiest) to include in your everyday diet.
3. Root Vegetables
Potatoes are good for your health—Yes, you read it right. Root vegetables like potatoes, sweet potatoes, carrots, taro roots etc are a good source of HA and dietary fibre. So the next time you're munching on carrot sticks or mashed potatoes, you can eat them guilt-free!
Which of these healthy foods are you going to start eating soon? Let us know in the comments below.
Follow @missmalinibeauty on Instagram for more updates.