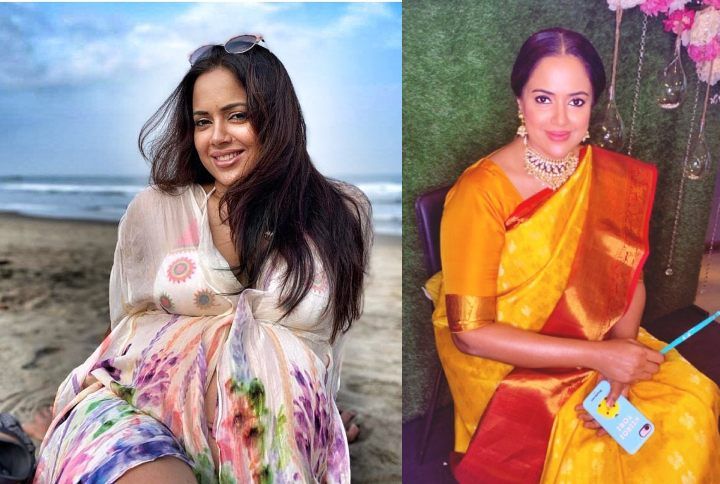 For those who are unaware, Sameera Reddy became a mother for the second time earlier this month. Sameera and her husband Akshai Varde welcomed a baby girl this time around. They are also parents to 4-year-old Hans Varde. What's amazing is that during her second pregnancy, Sameera shared what a hard time she had while she was carrying her son. She opened up about how her pregnancy weight gain had seriously affected back in 2015. This time around, she was in a better place emotionally and mentally and took to share her journey with the world. She even started a campaign called #ImperfectlyPerfect with a mesmerizing underwater maternity shoot. While we've got glimpses of her newborn baby girl through her Instagram posts, she hadn't revealed the little one's name to us just yet. Today, she took Instagram to tell the world and she had help from her son Hans to do so.
Check it out:
She later uploaded a picture of her son and her nephew holding on to the placard as well.
Such a beautiful name! And what an adorable way to announce the name, don't you think?!
Hans seems like an excited big brother and we absolutely adore all the pictures of Sameera's children. We admire her even more for documenting her journey with her baby and keeping it 100% real.
Take a look:
We can't wait to see more of little Nyra and Hans on your Instagram feed, Sameera! More power to you.