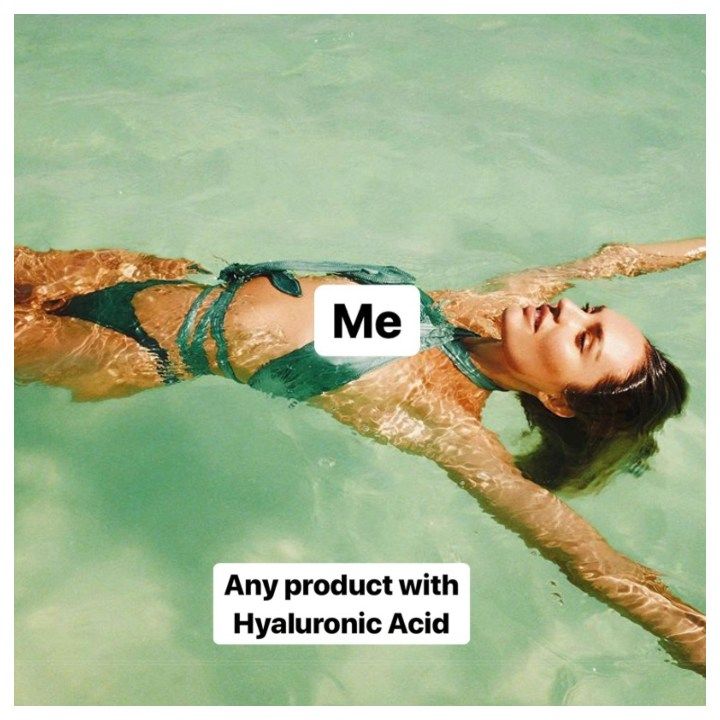 If you're a skincare junkie like I am, you also must've seen the ingredient 'Hyaluronic Acid' (or HA) in many skincare products lately. Many people have been singing praises of this popular ingredient and for good reason. It is a humectant, which means that it has the ability to draw moisture from the air and deposit it onto your skin. Basically, it's a moisture magnet. Our bodies naturally produce Hyaluronic Acid, but as we age we tend to produce lesser and lesser of it. Hence, so many anti-ageing products contain this miracle ingredient. It has an endless list of benefits, some of them are:
Skin stays hydrated for a longer period of time
Increased production of collagen
The appearance of wrinkles and fine lines is reduced
Restores skin elasticity and suppleness
If you want to buy products that contain HA, then look no further, these products are a blessing for people with dry skin:
1. The Moms Co. Natural Vita Rich Face Wash
It is an olive oil-based cleanser and it doesn't contain harmful ingredients like synthetic fragrances, parabens, mineral oil etc. It contains a host of natural ingredients like oat protein and neem extract. This cleanser is also rich with Vitamin C, B3, B5 and of course Hyaluronic Acid. Hence, it's absolutely ideal for people with dry or sensitive skin.
2. Klairs Supple Preparation Facial Toner
If you're a person with a dry, sensitive or combination skin type, say hello to your new best friend! This facial toner is calming and hydrating and helps all the other products in your skincare routine get easily absorbed into your skin. It's formulated with natural ingredients and contains Sodium Hyaluronate, which is the water-soluble salt form of hyaluronic acid. Therefore, this product is going to help you keep your skin glowing and hydrated.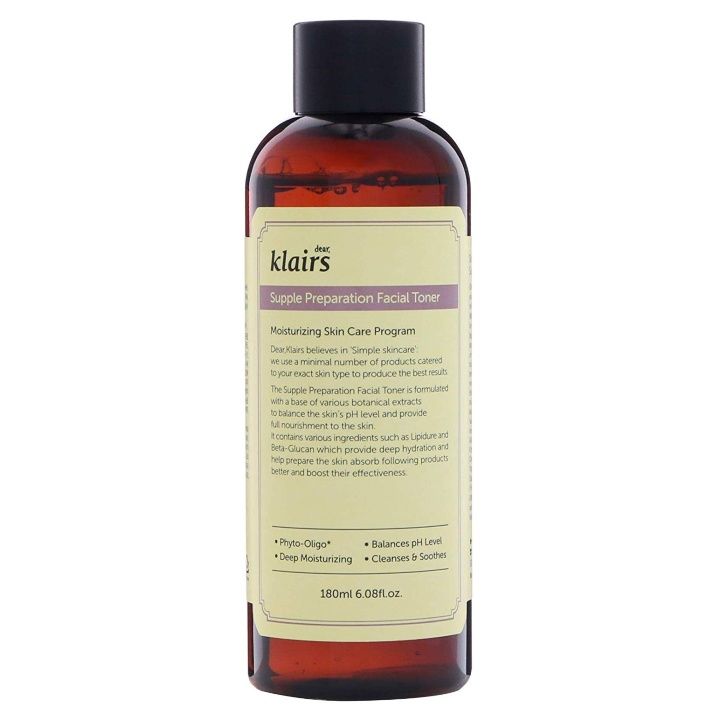 3. TONYMOLY Pureness 100 Hyaluronic Acid Mask Sheet
Nothing more relaxing than putting a sheet mask amirite? This Hyaluronic Acid sheet mask is definitely a treat for your skin since it provides an instant boost of hydration and nourishment. I've personally used this product and I have to say I saw instant results. This product is a must-have, especially if you live in an area with a dry climate.
4. It's Skin Hyaluronic Acid Moisture Serum
You'll get softer and younger-looking skin with each application of this product. This lightweight serum dissolves right into the skin and nourishes it thoroughly. It also has anti-inflammatory and soothing properties, hence making it ideal to heal blemished skin. Dry, sensitive or oily, this Hyaluronic Acid serum is suitable for all skin types.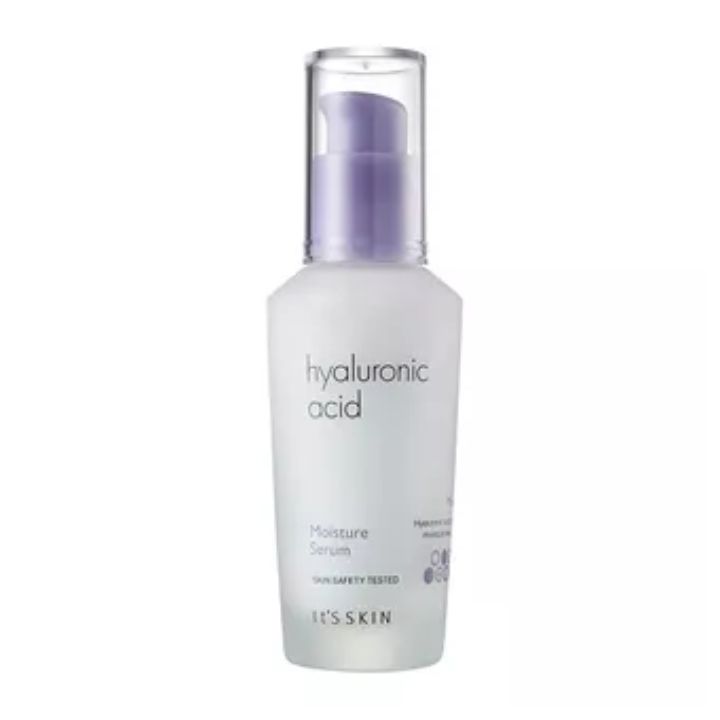 5. Clinique Moisture Surge
I've seen this famous gel-based moisturiser featured on almost every beauty influencer's Instagram accounts. It's got everything you'll ever want in a moisturiser. Since Hyaluronic Acid is the star ingredient of this product, it lets your skin rehydrate itself hence prolonging the moisture. It's light-weight and makes your skin look dewy and plump.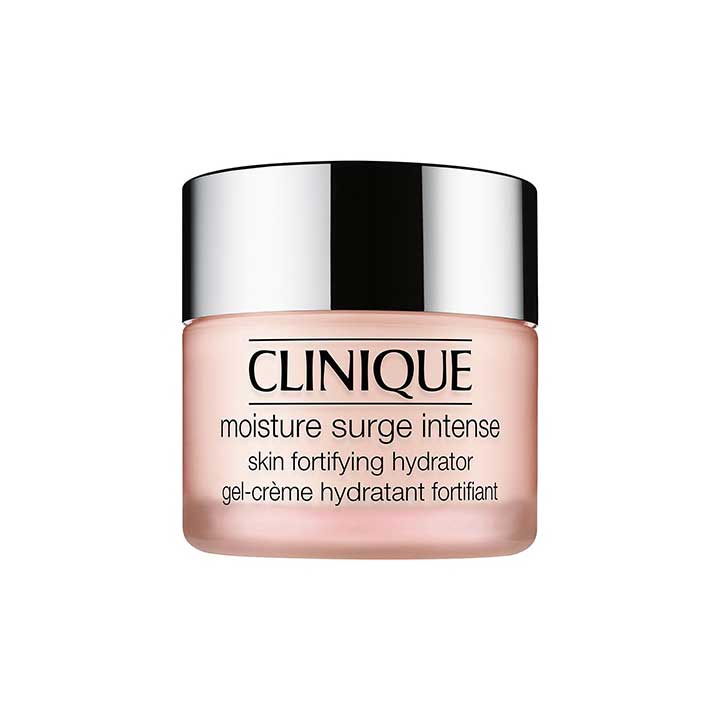 6. Glamglow Good In Bed Passionfruit Softening Night Cream
Aside from the humorous pun that is the name of this product, what's great about it, is its wonderful hydrating properties. With Hyaluronic Acid being its key ingredient, this night cream thoroughly nourishes your skin and helps you wake up to brighter and plumper skin. It also contains passion fruit oil which helps even out your skin tone and helps reduce blemishes.
7. Smashbox Photo Finish Foundation Radiance Primer
If you want to save time and cut down your makeup routine, then opt for this primer. Since it contains Hyaluronic Acid and shea butter, it is extremely moisturising. It instantly primes your skin and evens out your skin tone. It has a smooth finish and helps your makeup look dewy.
8. Estēe Lauder Double Wear Light Soft Matte Hydra Makeup
This product is long-lasting and transfer-proof. It has a soft matte finish and it's suitable for all skin types. It contains the water-soluble salt form of Hyaluronic Acid, Sodium Hyaluronate, hence simultaneously moisturising your skin.
9. Neutrogena Hydro Boost Lip Treatment
You can't deny your lips the goodness of Hyaluronic Acid right? That's why this lip treatment balm by Neutrogena is the perfect cure to dry and chapped lips. It smoothes the texture of your lips and acts as a primer before you apply your lipstick.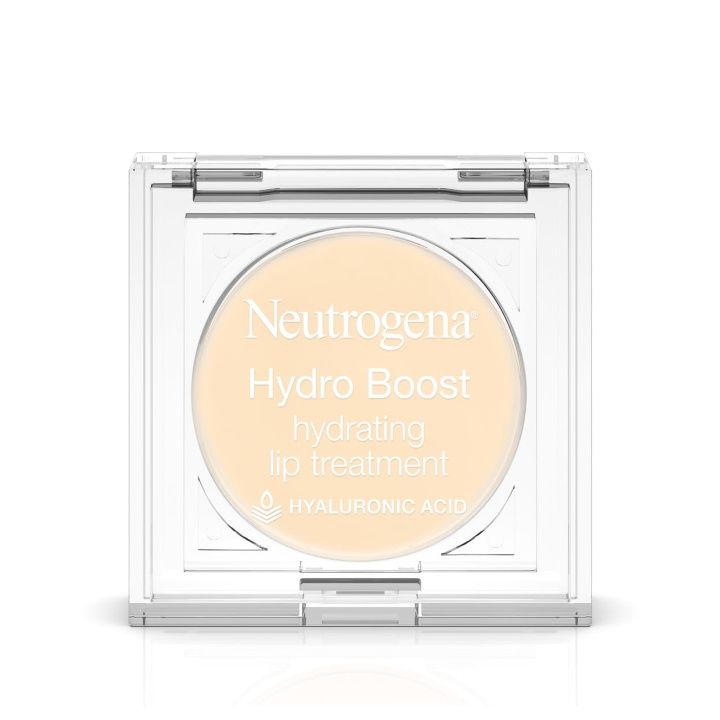 10. Guerlain Rouge G de Guerlain Lipstick
I don't know about you but in my opinion, putting lipstick onto chapped lips is one of the most cringe-worthy things. That's why this lipstick is perfect because it keeps your lips moisturised throughout the application. It contains jojoba and mango butter which help keep your lips nourished and hydrated. It also contains Hyaluronic Acid (obvs) which helps plump the lips.
Which product are you excited to try out? Let us know in the comments below.
Follow @missmalinibeauty on Instagram for more updates.