7 Times Kareena Kapoor Khan Made A Basic OOTD Look High-Fashion
Natasha Patel , 14 Aug 2019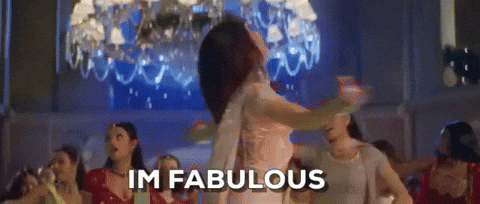 Picking out an outfit in the morning can either make you sad or happy. The way I see it, as long as you're comfortable, who cares?! That's why the basics are my go-to… A pair of jeans and a tee never fails to get me through the day and through the "styling woes".
But just incase inspiration fails to strike in the AM, just put together a look that Kareena Kapoor Khan so effortlessly rocks—mostly because she makes the basics look oh-so-luxurious! Scroll down and check out some of my favourite basic Bebo OOTDs…
1. That time she added a pop of neon to elevate a basic B&W look
2. Making a ganjee + denim combo look so stylish
3. Elevating her look with a pair of edgy combat boots
4. Making a case for a shirt and trouser flared jeans combo
5. Pairing a printed in with unique-coloured denims and Converse sneakers
6. Travelling the right way—oversized sweatshirts and loafers but it was the sunglasses that hit the right note
7. Neutral and cosy is always a good idea
Which style do you relate to the most? Let me know in the comments below.