The Ultimate Playlist Of K-Pop Bands You Need To Start With As A Beginner
Suruchi Patwary , 19 Aug 2019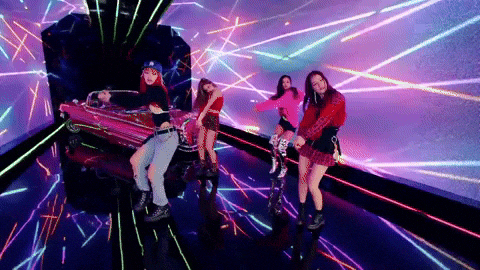 2019 brought us a whole lotta new thangs, and K-pop is one of them. They've dominated the pop culture this year by crushing a lot of YouTube records and receiving innumerable awards across the globe. And if you're someone who has no clue what's going on with K-pop then don't you worry! We've got you covered. If you really want to understand the rise of the bright visuals, addicting music, and obsessed fans of K-pop, then you need to know where to start from. Which is why we've curated the ultimate playlist for beginners of the best bands/songs you need to check out.
1. BTS
They're the most talked about K-pop band at the moment and their fans a.k.a. army cannot stop gushing over their cute looks and kickass music!
2. EXO
This nine-member band has been dropping songs one after the other since 2012 and it doesn't look like they're planning to stop anytime soon.
3. BLACKPINK
I've been listening to their song Kill This Love on repeat, non-stop! Honestly, it's so addicting and visually fascinating to watch. These badass women are really changing the game and I can't help but absolutely fall in love with their fashion style too!
4. GOT7
Sweet vocals, pro dance moves, angelic looks, and unique rap style—that's the recipe for GOT7! They have a huge and loyal fanbase that just keeps growing every single day.
5. TWICE
Another nine-member band whose songs have been released in Korean and Japanese have been hitting the global charts consistently. They rose to fame with the reality show Sixteen.
I am positive that you're going to get hooked onto these bands and turn into a K-pop fan quickly. Know of any other bands that you'd recommend? Let us know in the comments below.
Don't forget to follow us at @missmalinilifestyle to never miss a beat!