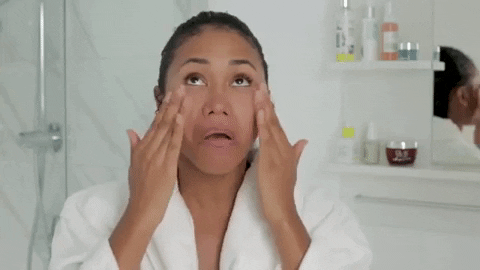 As if skincare is not confusing enough, it is absolute chaos trying to buy skincare products for people with combination skin. If you have dry skin then it's best to stick to emollient-rich moisturisers. On the other hand, if you have oily skin then you should stick to non-comedogenic and oil-free products. However, what do you do if you have combination skin? People with this skin type have faced this dilemma for years now. Fortunately, there's something that is perfect for people with combination skin: gel-based products. Gel-based products are now having a moment in the skincare industry and for good reason. If you're someone with combination skin, then here's why you should use gel-based products:
Since they are water-based, lightweight and contain fewer emollients than their cream-based counterparts, they are easily absorbed by the skin.
Gel-based products don't contain oil but most of them contain humectants like hyaluronic acid (HA) to hydrate your skin. Hence, your skin will be hydrated without leaving behind a greasy layer.
The consistency of gel-based products is light-weight and hence, it will moisturise your skin without clogging your pores. So using gel-based products won't cause any breakouts.
If you want to start using gel-based products then, have a look at some of our favourite ones:
1. Clinique iD
This is one of the most innovative products I've ever seen. This gel-based moisturiser contains a hydrating gel and an active cartridge so that you can customise it according to what your skin needs. When you pump some onto your hand, the product dispenses 90% of the hydrating gel and 10% of the active serum from the cartridge. So if you have combination skin and you want to cut down your skincare routine and save some time, this product is exactly what your need.
2. The Body Shop Soothing Day Cream
The best things in life are simple, and this soothing aloe vera moisturiser is proof. It's fragrance-free, gentle and gel-based so it's perfect for people with sensitive and combination skin. It will thoroughly hydrate your skin without clogging your pores and it won't leave behind a greasy film.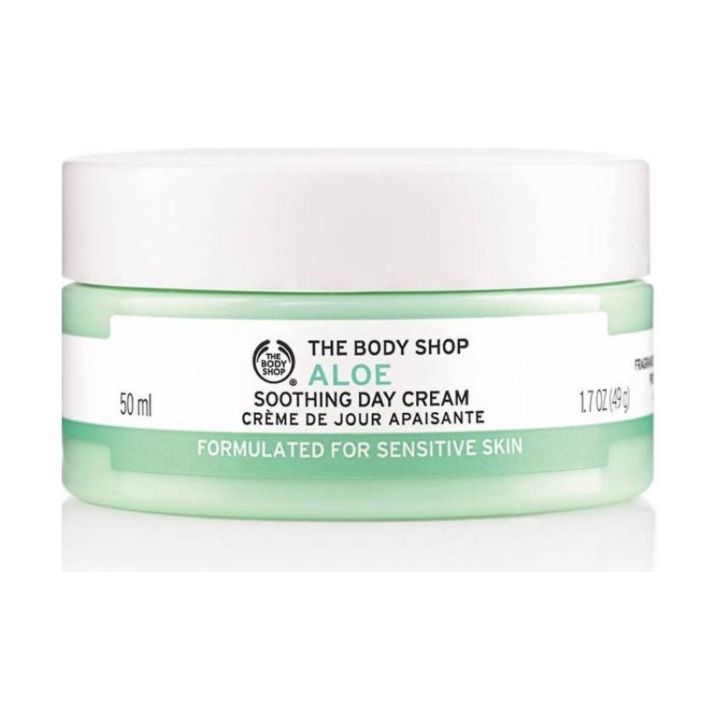 3. belif  The True Cream Aqua Bomb
This popular K-beauty moisturiser not only floods your skin with hydration but it also calms and soothes your skin. Since it has ingredients like lady's mantle (a herb that is full of antioxidants), it helps your skin fight signs of ageing and minimizes the appearance of your pores, making your skin supple and smooth.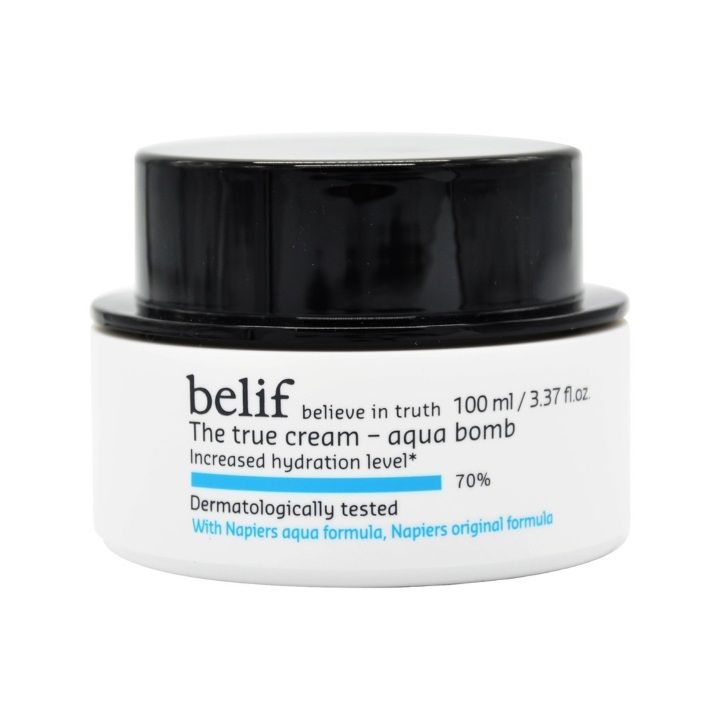 4. The Body Shop Vitamin C Glow Boosting Moisturiser
Vitamin C is everyone's favourite ingredient and for good reason. It has the ability to brighten your skin and fade spots. If you use it in the form of a lightweight gel-based formula then you can get the best of both worlds! This moisturiser will not only hydrate your skin but it will also add glow (thanks to the vitamin C). What makes it even better is the invigorating fragrance it has!
5. Kiehl's Ultra Facial Oil-Free Gel Cream
This oil-free gel-based moisturiser is perfect for those with combination and oily skin. It has ingredients like cucumber fruit extract and cylindrica root extract which add moisture to your skin and maintain the balance of your skin.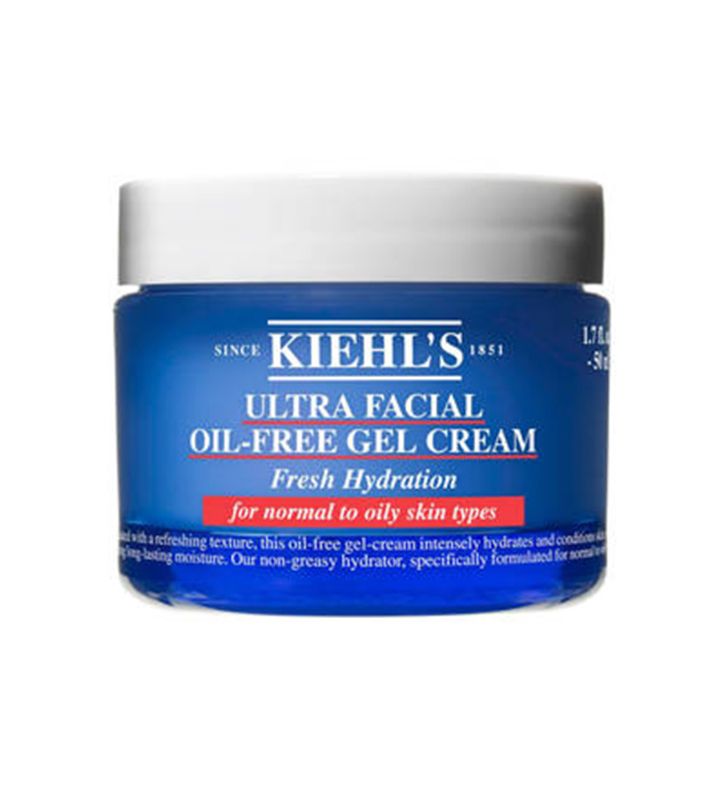 6. The Face Shop Chia Seed Intense Hydrating Cream
I've used this moisturiser in the past and I have to say that it is one of the best gel-based moisturisers out there. Since it contains chia seed extract, it helps your skin replenish the moisture. What makes it perfect for people with combination skin is that it provides moisture to the dehydrated areas of your skin and absorbs excess oil from the areas of your skin which produces excess sebum.
7. Neutrogena Hydro Boost Water Gel
This gel-based moisturiser contains 3 powerful ingredients—hyaluronic acid, glycerin and olive extract. These ingredients thoroughly hydrate your skin without making your skin oily. It's perfect for people with oily or combination skin because it has an oil-free and alcohol-free formula.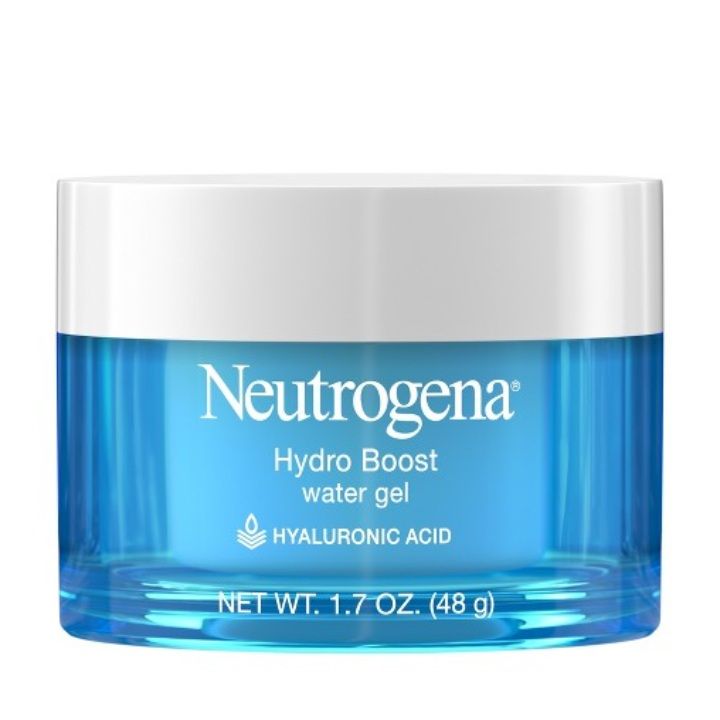 Which of these gel-based moisturisers are you excited to try out next?
Follow @missmalinibeauty on Instagram for more updates.