6 Facts About Princess Diana That Prove She Was Way Ahead Of Her Time
Suruchi Patwary , 21 Aug 2019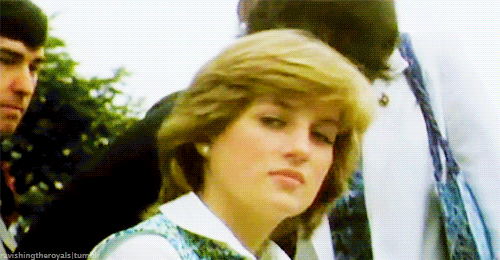 Princess Diana lived a short but extremely impactful life. She bent the royal rules for good and went against the norms to speak her mind. And even though she was the epitome of poise, class, and elegance, that didn't stop her from being a badass either. Which is why we have listed down the 6 times she proved she was an unstoppable force in the royal family. Scroll down to read all about it!
1. She confessed that she never wanted to be Queen.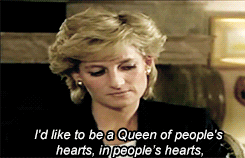 In her infamous interview with BBC, Diana spoke about exactly why she never wanted to be Queen. She didn't hold herself back about anything regarding the thought behind her decision. She said,
I'd like to be a queen of people's hearts, in people's hearts but I don't see myself being Queen of this country. I don't think many people would want me to be Queen. Actually, when I say many people, I mean the establishment that I'm married into. They've decided that I am a non-starter, because I do things differently because I don't go by a rule book, because I lead from the heart and not the head. And albeit that's gotten me into trouble in my work, but someone's got to go out there and love people.
2. She confronted the woman her husband was having an affair with.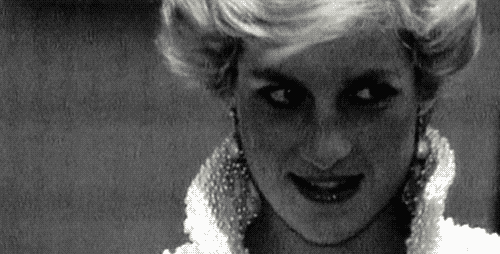 If you've read the biography Diana: Her True Story, then you know what I am talking about. In it, she talks about 'one of the bravest moments' in her marriage. She decided to confront Camilla Parker Bowles (the woman who was having an affair with her husband Prince Charles) at the 40th birthday party for Camilla's sister. This happened in 1989 when Princess Diana came to know that Camilla and Charles had started their affair again. Once she got all the information she needed, she decided to show up at the party unannounced and have a talk with Camilla face to face. Daring? I think yes!
3. She refused to 'obey' her husband.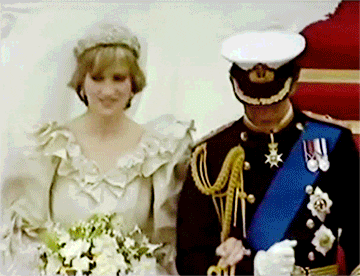 Prince Charles and Princess Diana got married in July 1981, but that day is remembered for not just their wedding. While reading their wedding vows, she chose to omit the word 'obey' and was the first royal bride to start this tradition. Kate Middleton, Meghan Markle, and even Princess Eugenie followed this tradition when they tied the knot with their husbands.
4. The day she wore her 'revenge dress'.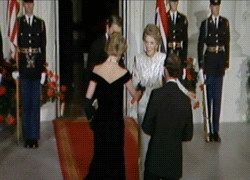 June 29, 1994, was an unforgetful day in royal history. Princess Diana was attending a Vanity Fair dinner hosted at London's Serpentine Gallery and her outfit choice that day had a brave, bold thought behind it. The black body-hugging, off-shoulder dress was actually made for her three years earlier but she thought it was 'too daring' back then. But she finally chose to wear it during the dinner and TBH, it was all kinds of badass!
On the same night as the Serpentine dinner, Princess Diana's husband Prince Charles was supposed to officially confess his affair with Camilla Parker Bowles in a documentary. So, she decided she wanted to look 'a million dollars', which she definitely did. This look of hers later went on to be called 'The Revenge Dress'.
5. She spoke about her battle with self-harm and postpartum depression.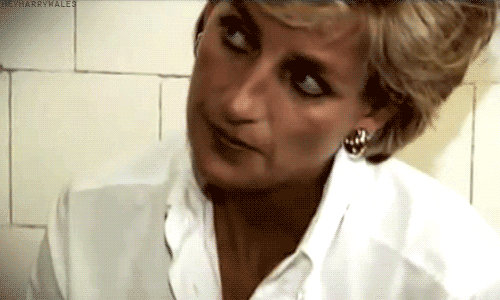 Remember the detailed interview Princess Diana did with BBC where she spoke her heart out? In it, she talked about her postpartum depression after giving birth to Prince William, along with her past struggles of self-harm as well as eating disorders. She'd hurt her arms and legs as a cry for help and confessed that it was a symptom of what was going on in her marriage. While talking about this she also said,
I felt like I was the first person ever in the royal family to openly cry and nobody knew what to do. If you haven't seen it before, how do you support it?
Both Harry and William later went on to work with various mental health charities, one of them being Heads Together. And the major reason behind this decision was their mother's brave decision of being open about it.
6. She stood up against the stigma around HIV and AIDS.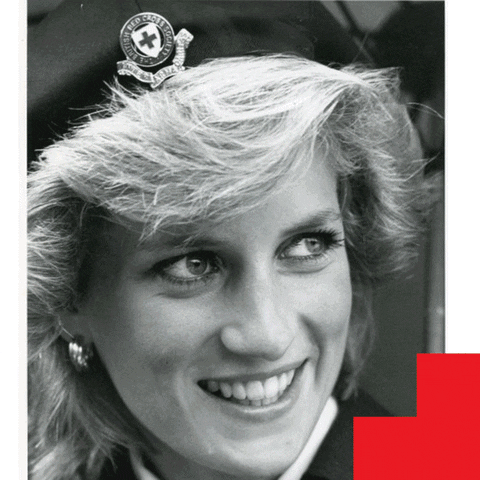 Princess Diana didn't just break rules baselessly. It always had a deeper, positive meaning and thought behind it. Which is why she was also the first person from the British royal family to ever come in contact with an HIV/AIDS patient without any protective gear on. When she visited the AIDS ward of the Middlesex hospital in the UK, she shook hands with an HIV/AIDS patient and didn't wear any gloves while doing so. She also talked about it in a speech and exclaimed,
HIV does not make people dangerous to know. You can shake their hands and give them a hug. Heaven knows they need it.
Wasn't she just beautiful in and out? If you know any more such stories about Princess Diana then do feel free to share it in the comments below!
Don't forget to follow us at @missmalinilifestyle to never miss a beat!