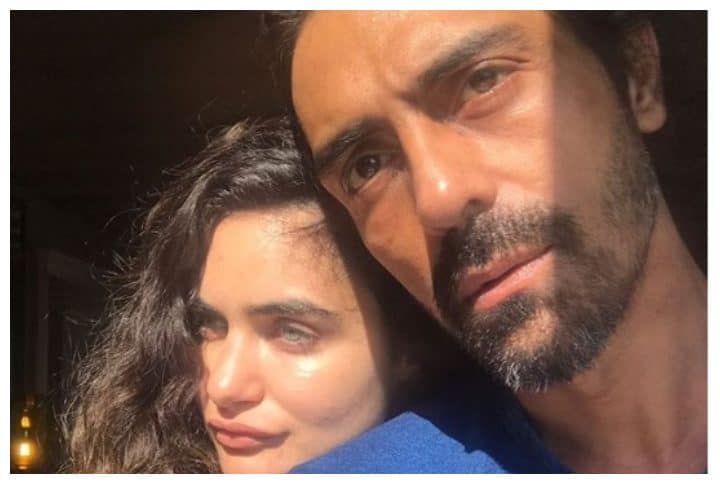 The Rampal household recently welcomed a new member to their family with Arjun Rampal and Gabriella Demetriades' son Arik Rampal. Ever since the birth of her son, Gabriella has taken to share glimpses of the little one through Instagram, careful not to show his face. Nevertheless, from her weight loss journey to glimpses of her sharing cuddles with the little one, she's given her followers timely updates on her post-pregnancy life. But even during these happy times, online trolls don't really leave celebrities alone. Yesterday, Gabriella took to upload a super sultry picture of herself and captioned it, "Looking for my next holiday."
Check it out:
Stunning, right?! While you'd expect the comments to be all heart eyes and flowers, the internet is not such a happy place. And this one particular user who left a mean comment caught Gabriella's eyes and the supermodel gave a fitting reply to it.
Take a look: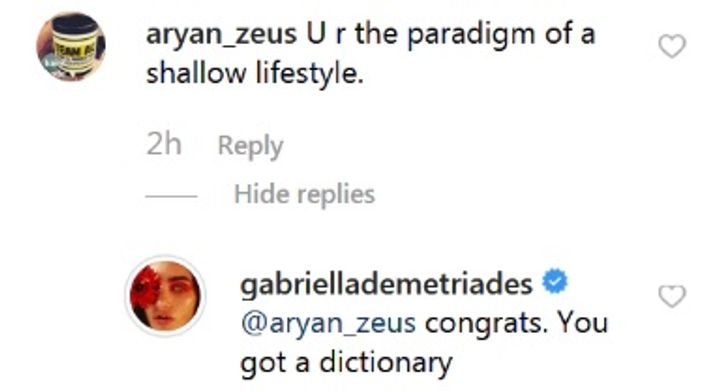 Well… the troll got trolled, alright! Some times people need a taste of their own medicine, don't you think?
But Gabriella just like other celebrities is not one to be bogged down by the haters and went about yet another day to post a super casual picture of her on the streets of Bandra.
Check it out:
Gabriella's post-pregnancy transformation has been amazing and this is just one of the pictures that prove it. The super-model in her Instagram post about her body after pregnancy encouraged women to work out even while they're pregnant.
While the trolls want to see the negative side of everything, we only see a beautiful, strong and hardworking mama going about her business as usual.