Everything You Need To Know About Ferulic Acid
Eesha Kokane , 27 Aug 2019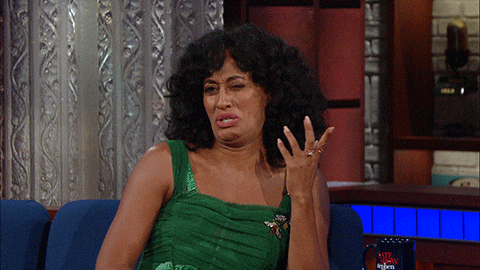 It's time to sit down and start taking notes because you're about to learn something new. Ferulic acid AKA Hydroxycinnamic acid is slowly but steadily being included many skincare products lately. Ingredients like vitamin C and Hyaluronic acid have been under the limelight for quite some time, however, now it's time for Ferulic acid to take centre stage. If you're curious to know more about this lesser-known yet highly effective ingredient, then read on!
What Is Ferulic Acid?
This skincare ingredient is a powerful antioxidant and is derived from plants like bran, oats, rice and apple seeds. What makes it so interesting is the fact that when it is paired with other antioxidants like vitamin C and E, it enhances their ability to work. Ferulic acid is most commonly found in serums and anti-ageing skincare products due to its high antioxidant content. It helps fight free radicals and helps brighten your skin. So if you're someone with mature skin or you just want to get rid of fine lines, then you should look for revitalising serum that contains ferulic acid and a mix of some other antioxidants.
What Are Its Pros?
If you love using vitamin C products then chances are that you're probably also using Ferulic acid. Most products that contain vitamin C also contain ferulic acid, since it stabilizes vitamin C and enhances it's ability so that it works better. If you use products with these ingredients, you'll reap these benefits:
Products like vitamin C and ferulic serums protect your skin from the harmful rays of the sun.
If you have pigmentation that's caused by excessive exposure to the sun then you should use a vitamin C and ferulic serum. This will help repair the oxidative stress caused to your skin.
The antioxidant properties present in ferulic acid help fade away fine lines and other signs of ageing.
What Are Its Cons?
Just like everything else in life, Ferulic acid also has its own set of cons, so before you use this ingredient, have a look at the side effects you could face:
Although it is safe for most skin types, people with sensitive skin can tend to have a bad experience using it. So if you have sensitive skin you should conduct a patch test on your forearm first.
If you're allergic to bran, oats or apples (sources from which ferulic acid is derived) then you could have a bad reaction to the skincare product.
Rashes and itchiness are signs that you should stop using ferulic acid.
If you want to try products with Ferulic acid then you should check out these amazing serums:
Exit
Will you start using this skincare ingredient? Let us know in the comments below.
Follow @missmalinibeauty on Instagram for more updates.