4 Nourishing Cuticle Oils That'll Help You Banish Dryness
Eesha Kokane , 30 Aug 2019
If I got a penny for every time I got a hangnail I'd be able to afford that trip to Provence I've always dreamed of. As the colder months creep up on us our cuticles tend to do that annoying thing where they shrivel and dry up. It is super tempting to pull off the dry skin but this only results in shabbier looking fingertips. Fortunately for us, there's a product that's the answer to this annoying situation—Cuticle oil. If you're fed up of those pesky hangnails and dry cuticles then you should try out one of these nourishing products:
1. Sally Hansen Cuticle Massage Cream
This emollient-rich cream is formulated with apricot oil, hence, it will deeply moisturise dry cuticles and makes them less prone to tearing. Not only does it nourish dry skin but it also improves blood circulation and promotes nail growth. So if you've just gotten your acrylic nails removed or you have perpetually dry cuticles in general, then opt for this product.
2. The Body Shop Almond Nail and Cuticle Oil
This product contains sweet almond oil which is known to be a super moisturising ingredient. What I love about this product is that it has an in-built brush that dispenses the oil onto the cuticles, so there's no hassle. Hence it's the perfect product to have handy when you're on the go.
3. Moroccanoil Pure Argan Oil
Meet my desert island beauty product. This multi-purpose argan oil is not only great for your nails but it's also great for your hair and skin. It's rich in antioxidants, vitamin E and essential fatty acids, hence it's an essential product to have in your vanity. What makes it even better is that it's non-greasy so you won't leave oil stains everywhere after applying it to your cuticles.
4. Ciaté London Marula Cuticle Oil
I've heard nothing but praises about this product. Since it contains marula oil you're guaranteed a burst of moisture since it has great emollient properties. All you have to do is apply this oil on your nail beds, massage it in and leave it overnight. You'll wake up to hydrated and soft cuticles!
5. Orly Argan Oil Cuticle Drops
The solution to thin and brittle nails lies inside this bottle! It contains amazing ingredients like argan oil, vitamin E and jojoba oil, hence, this nourishing intensive treatment is perfect for brittle nails and dry skin. If your nails are prone to chipping and breaking then you should definitely own this product!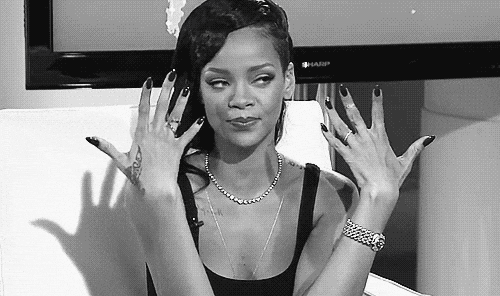 What do you do to keep your nails soft and moisturised? Let us know in the comments below.
Follow @missmalinibeauty on Instagram for more updates.