7 Travel-Sized Products That I Swear By
Jyotika Udeshi , 30 Aug 2019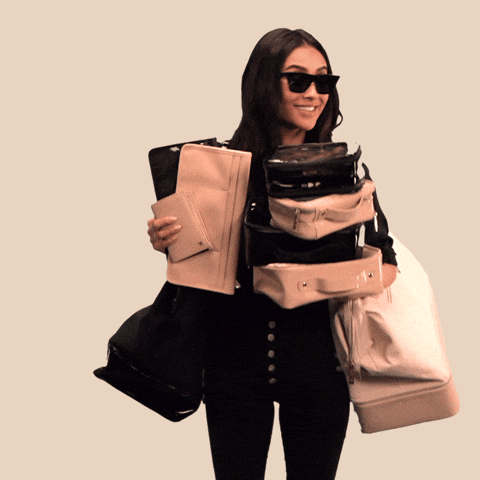 Apart from beauty, travel is another thing I'm very passionate about! Since I can't possibly carry around my beauty stash all over the world (although, I really wish I could!), I've been purchasing travel-sized products to keep my face happy. Here are a few that I swear by!
1. Clinique Travel Size – Dramatically Different Moisturizing Gel
It's inevitable – every time I travel, my face gets super dry. Luckily, I have this miniature version of my favourite moisturiser! The oil-free formula sinks into my skin quickly to keep it supple and smooth all day long.
2. NARS Mini Radiant Creamy Concealer
Although I love makeup, I just can't be bothered to put on a full face when I'm on vacation! Instead, I strategically dot on this liquid concealer over my dark circles and zits whenever I want a little coverage. The pigmented formula blurs out my problem areas in just a few swipes, without looking cakey.
3. Ouai Rose Hair & Body Oil Travel
If I had my way, I would travel with a full bottle of shampoo and conditioner everywhere. Unfortunately, luggage restrictions prevent me from doing so! Since hotel products can be a tad drying, I turn to this luxurious oil to keep my strands soft and shiny. It even doubles up as a body oil so I don't need to lug around a vat of lotion around too!
4. Benefit Roller Lash Travel Size Mini
Mascara is one of those items that can make a huge difference to your look. This teeny one packs a punch and delivers curled, inky lashes in just a few sweeps. In fact, I actually prefer to only buy travel-sized versions of it since mascaras expire pretty quickly!
5. Origins Clear Improvement Active Charcoal Mask To Clear Pores
Blemishes are the worst… especially when they pop up on a holiday! This charcoal-based formula unclogs my pores and speeds up the healing process quite a bit. I honestly never go anywhere without a tube of this in my kit.
6. Dior Miss Dior 
Blooming Bouquet Roller-Pearl
Floral, fresh and flirty, this fragrance is one of my favourites to wear. The tiny bottle is the perfect size to travel with, whilst the rollerball makes it easy to use the scent on-the-go. I love applying this after a long flight to refresh myself.
7. Batiste Travel Size Dry Shampoo
Isn't dry shampoo the best? This classic formula sops up any grease and adds a touch of volume to my locks, without taking up too much space in my bag. Since all my vacations are packed with activities, this product saves me a ton of time in the morning.
Which beauty products do you pack when you travel? Let me know your recommendations in the comments below.
P.S: Follow @missmalinifashion and @missmalinibeauty on Instagram for more updates.