Should You Rinse Your Hair With Apple Cider Vinegar?
Eesha Kokane , 30 Aug 2019
These days it seems like apple cider vinegar is one ingredient that everyone has been loving. This multi-purpose liquid can be used as a salad dressing, acne remedy and even an insect repellent. However, when I was scrolling through YouTube a few days ago, I came across a video in which someone used ACV as a hair rinse. This person is no other than Sarah Marie Nagel AKA the real-life Rapunzel.
After watching this video, I was very curious about using apple cider vinegar for my hair. So after doing some research and talking to people who've tried this hair rinse before, I can conclude one thing—it does have a lot of benefits to offer. If you're curious to learn more about using ACV as a hair rinse then you're in the right place. Have a look at all the amazing benefits of using it as a hair rinse:
Since apple cider vinegar has antibacterial properties it can help soothe an itchy scalp. So if you're plagued by dandruff you should definitely try out this potent hair rinse.
If you keep using products like dry shampoo, hair spray or any other hair styling product, chances are that there's product build-up in your hair. Hence using this hair rinse will help you get rid of product build-up and clarify your hair. That's why so many women who follow the no-poo regimen use ACV to cleanse their hair.
Since the product build-up is removed, your hair will appear to be more vibrant and shiny. It'll also seal the cuticles of your hair and because of this, the texture of your hair will also drastically improve.
 Many of the hair care products we use disrupt the pH balance of our scalp. Using this rinse will help you balance the pH levels of your hair.
How Can You Use It?
One important thing to remember is that you should never under any circumstance use ACV undiluted. If you want to use it to condition your hair then you should dilute it with water and use it. Here's what you should do:
Take a jar and add 1/4th cup of apple cider vinegar and 5 cups of water to it.
Once you're done with washing your hair with shampoo and conditioner, pour the mixture onto your scalp and hair. Make sure that you don't get it into your eyes.
Let it stay on for about 5 minutes and then thoroughly rinse it off with cold water.
When Should You Not Use ACV?
Since we all have different hair types, the same treatment won't work for all of us. Hence, if you feel this hair rinse is drying your hair out, then you can either dilute it more or stop using it altogether. If you're someone with coloured hair then it's best to stay away from this hair rinse because it may react to your coloured hair differently and damage it.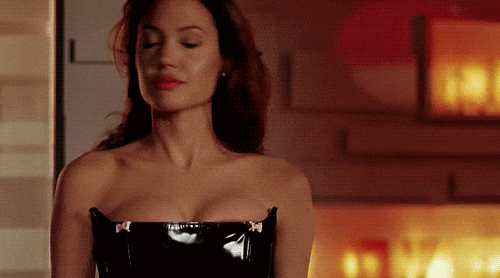 Would you ever try this hair rinse? Let us know in the comments below!
Follow @missmalinibeauty on Instagram for more updates.