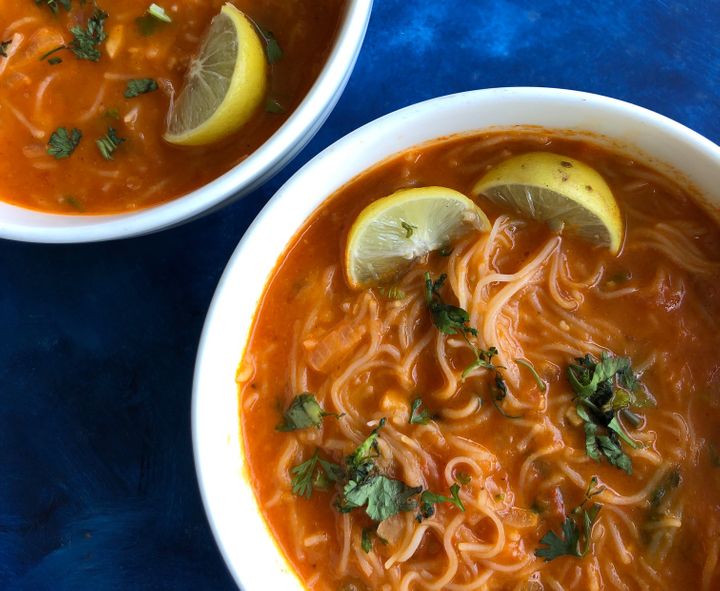 Tomato soups are just the best, right? You add some crispy croutons to it on a rainy day and you have the best comfort food you can ask for! But, what if I told you that you could take it up a notch and make it even better? Sounds delish, right? So, here we are, presenting to you the 'ultimate comfort soup' by our girl Vidhi Doshi a.k.a. @ramenhairedgirl—tomato coconut soup! Read on to find out how the usual tomato soup got a makeover that you defo don't want to miss!
What You'll Need
450 grams tomatoes
3/4 cup coconut milk
2 tsp olive oil
1/3 cup finely chopped onions
3 garlic cloves, finely chopped
1 tsp ginger paste
1 tsp cumin powder
Handfull rice noodles or soba noodles
1 tsp garam masala
1/4 cup coriander leaves
Juice of 1/2 a lemon
Here's How You Can Put It All Together
Step 1: Make crisscross slits at the bottom of the tomatoes and put them in boiling water. Remove the tomatoes once their skin starts peeling off.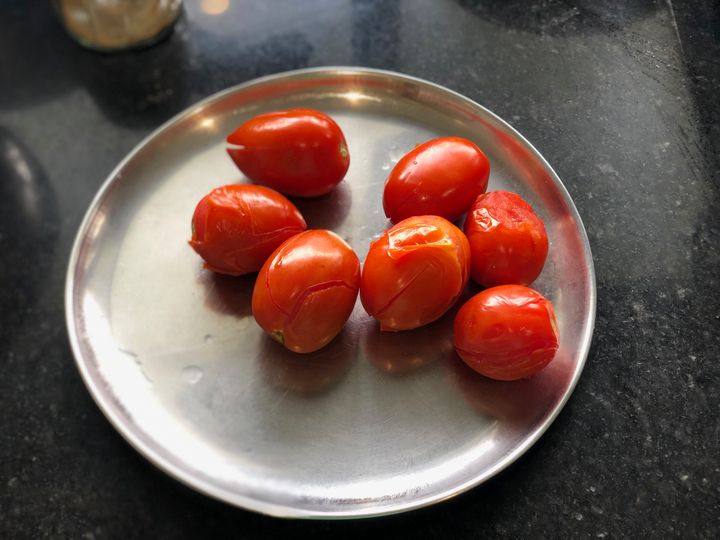 Step 2: Once the tomatoes are cooled enough to handle, peel off the skin and blend them to get a purée.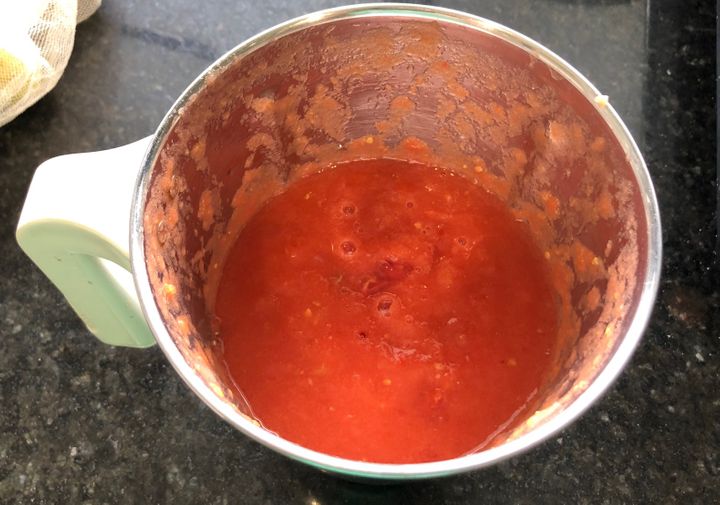 Step 3: Now, in a pan, heat some olive oil and add the finely chopped onions to it. Sauté this for about 2 minutes or till the onion is translucent.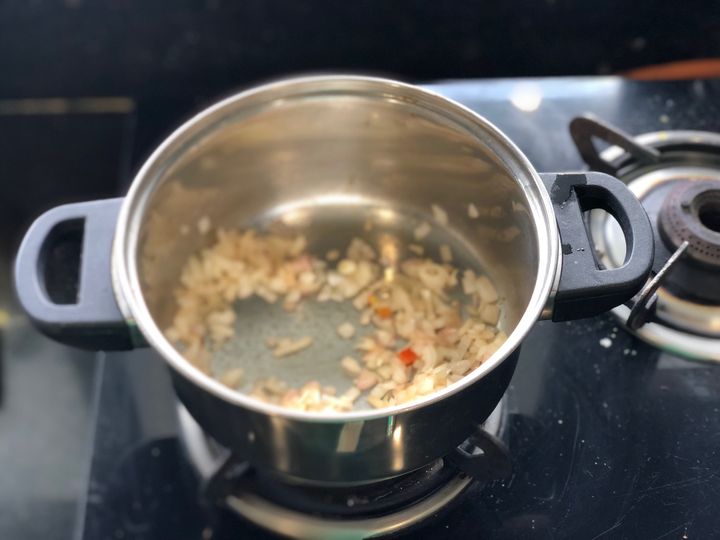 Step 4: Then, add the finely chopped garlic and 1 tsp of ginger paste and sauté it for a minute more. I've added more ginger because I like the taste, but you can reduce it if you are not a fan of it.
Step 5: In the purée, add 1/2 a cup of water, cumin powder and mix it well. Stir and let this cook for about 5 minutes, till the purée is cooked well.
Step 6: Now add the garam masala, a handful of rice noodles (you can use soba noodles as well), coconut milk, salt and 1 more cup of water.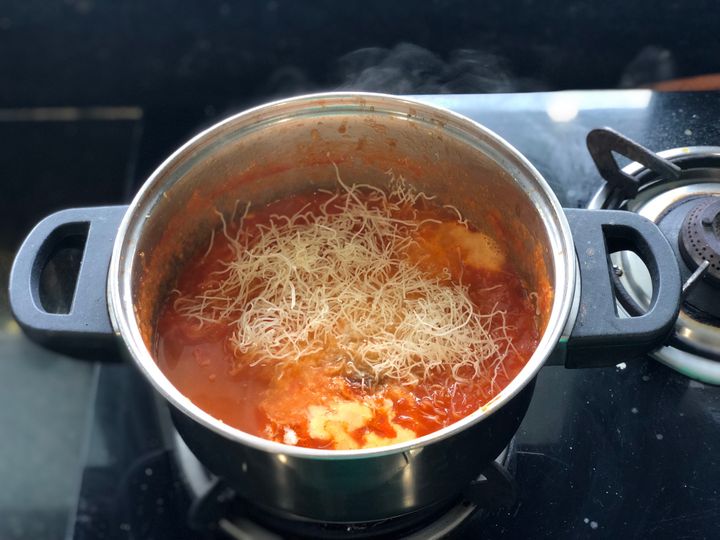 Step 7: Cook this on a low flame till the noodles are cooked. You can adjust the consistency of the soup accordingly.
Step 8: Once the noodles are cooked, switch off the flame, add the coriander and a squeeze of lemon juice and serve.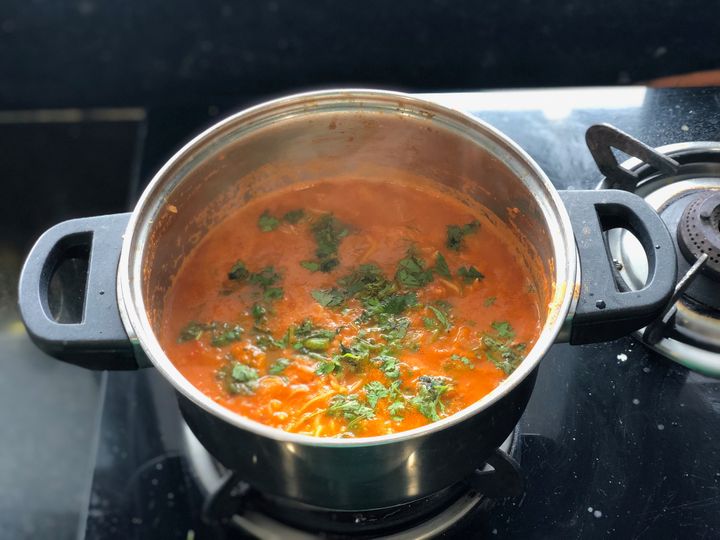 There you go! You now have a bowl of warm hug ready for yourself to dive right into. If you guys do try out this recipe, then don't forget to let us know how it turned out to be in the comments below!
Don't forget to follow us at @missmalinilifestyle to never miss a beat!