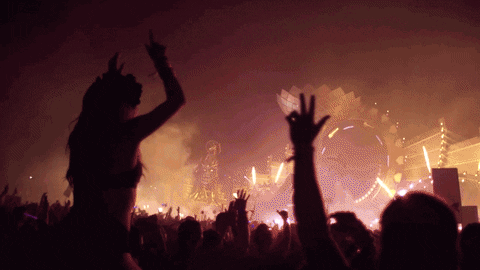 Unless you live under a rock, you're probably familiar with Asia's largest dance and music festival, Sunburn that takes place every year. Whether you've already been to it before or are planning to head to Goa to attend it for the first time, you're probably aware of how crazy it gets. The atmosphere, the vibe, and the people are truly captivating– you won't require alcohol or *ahem* anything else to get high off of. Admittedly, when I heard that Sunburn will kick off its 13th season this year with an ultimate bang with Wiz Khalifa, I just knew I had to go.
The American songwriter and singer will be performing at Unitech Country & Golf Club in Delhi on the 14th of September and at Jiogarden, Mumbai on the 15th. Ananya Birla, Raja Kumari, and THEMXXNLIGHT are just a few of the performers who will open for him. So, if like me, you're super excited, here are 10 songs to get you buzzing for Sunburn 2019…
1. Young, Wild and Free by Wiz Khalifa
2. Wait For Me by Carnage (feat. G-Eazy & Wiz Khalifa)
3. Work Hard, Play Hard by Wiz Khalifa
4. Hopeless Romantic by Wiz Khalifa (feat. Swae Lee)
5. We Own It by Wiz Khalifa and 2 Chainz
6. Meant To Be by Ananya Birla
7. Livin' The Life by Ananya Birla
8. Shook by Raja Kumari
9. The Man by THEMXXNLIGHT
10. Jungli Warrior by Monica Dogra
So, are you looking forward to Sunburn 2019? Don't forget to buy your tickets to Sunburn here.