5 Women Reveal The One Beauty Product That Makes Them Feel Confident
Eesha Kokane , 06 Sep 2019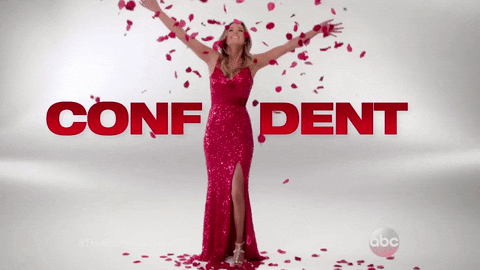 Do you remember the time when #PowerOfMakeup was trending on the internet? Women from all over the world were only applying makeup to one side of their face and leaving the other untouched. This rather peculiar trend started to show the world what makeup had the ability to do. Using or not using beauty products should be someone's personal choice. Personally, I think that makeup can truly make someone feel better about themselves and hence make them feel more confident. So, I have reached to out a few of my colleagues and they shared the one beauty product that makes them feel confident. Here's what they had to say:
Dhruvi Modi
Her pick: Trilogy Certified Organic Rosehip Oil.
Why she loves it: Ever since I listened to Miranda Kerr's advice and ventured into using Rosehip Oil, my life has changed. I'm never going back! Using this product in my nighttime routine has made a big difference to my face. I wake up with my face looking brighter, and also my dark spots are less prominent after consistent use. Because I have dry skin, this product hydrates and moisturises, leaving my skin feeling soft and supple in the mornings. I also add a few drops of this miracle oil to my foundation for a more glowing look. Also, I pat a few drops on the apples of my cheeks to highlight! 10/10 would recommend.
Nishita Rohera
Her pick: Nykaa Ultra Matte Lipstick in the shade "Jane".
Why she loves it: Lipstick is definitely one makeup product that makes me feel more confident! Nude lipstick is all I need to make me feel better about myself and feel confident. I don't like applying makeup on a daily basis but I just cannot do without my Nykaa lipstick in the shade "Jane". It's the exact amount of colour that I need.
Mahek Porbunderwala
Her pick: Benefit Cosmetics, Precisely, My Brow Pencil.
Why she loves it: Makeup is a powerful tool but having on fleek eyebrows really makes me feel confident! Getting that sleek arch filled in, is honestly the most satisfying thing ever. I usually swear by the Precisely, My Brow Pencil by Benefit Cosmetics but to be honest, any eyebrow pencil works as long as it gets the job done, right?
Aryana Dalal
Her pick: M.A.C Powder Blush
Why she loves it: I'm very pale, that's why I love using blush to add a little colour to my face, which makes me look like I'm not dead but also super glow-ey and flushed and sunburnt which I love the look of but not the feel of. This product makes me feel super confident and alive and ready to conquer the world. It's the one makeup product that I couldn't do without for sure!
Eesha Kokane
Her pick: Lancôme Grandiose Liner
Why I love it: I don't know how it happens, but drawing a thin black line across my eyelids makes me feel way more confident. If I decide to draw in a small pair of wings to the liner, then you can assume that I'm ready to take over the world! I've tried plenty of eyeliners but I have to say that my favourite is the Lancôme one, because it has a bendable wand, which makes the application easier.
What's one beauty product that makes you feel confident? Let us know in the comments below.
Follow @missmalinibeauty on Instagram for more updates.