I Have Tried Over 20 Hair Masks - Here Are My Favourites
Jyotika Udeshi , 07 Sep 2019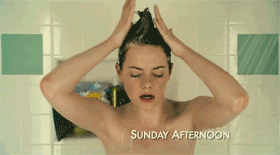 Hair masks are one of my favourite beauty products. Apart from giving my tresses the nourishment they need, these masks deliver instant results and allow me to soak in my bathtub for a little while longer. Since I've tried a fair amount of these formulas over the past few years, I thought that it was time to share the details on the ones I've loved the most!
1. L'Oreal Professionnel Mythic Oil Masque Riche Aux Huiles
If I had to describe my hair in a few words, I would definitely use the terms 'thick', 'dry' and 'frizzy'. This means that my locks are perpetually parched and are often knotted up. However, since I've incorporated this mask into my weekly regime, I've noticed that my hair has begun to behave better!
The decadent and buttery formula literally glides through my strands and helps detangle them. The argan oil in the formula keeps my hair nourished and glossy, without weighing my hair down. If you had to pick one mask to try, I would recommend buying this one!
2. Moroccanoil Smoothing Mask
Whenever I'm getting prepped for a special event, I reach for this deep conditioning mask. Enriched with argan butter, argan oil and coconut-derived fatty acids, it works wonderfully to moisturise and soften my locks.
However, the real reason as to why I turn to it is because of how well it tames my frizz! Every time I use it, I'm astonished by how silky and smooth my mane looks. Whether I blow-dry my hair or air-dry it, this mask manages to calm down the halo of frizz that I usually sport. Curly-haired girls will also love this mask because of how intensely nourishing it is!
3. Kérastase Masque Extentioniste
Although I try to avoid heat styling on normal days, there is no escaping the flat iron during wedding season. Since hot tools often leave my hair dull and damaged, I turn to this mask for its reparative powers.
The main ingredient in this mask is a complex of creatine (an amino acid) and ceramide (a lipid). This complex fortifies the hair internally and on the surface to make it more resilient. In addition, it also makes my locks look infinitely more healthy and shiny. If you have brittle hair and/or use a lot of heat on it, I would recommend getting your hands on this formula.
Have you added a hair mask into your beauty routine? Drop a comment below to let me know which masks you love using!
P.S: Follow @missmalinifashion and @missmalinibeauty on Instagram for more updates.