7 Products That People With Perpetually Dry Lips Love To Use
Eesha Kokane , 11 Sep 2019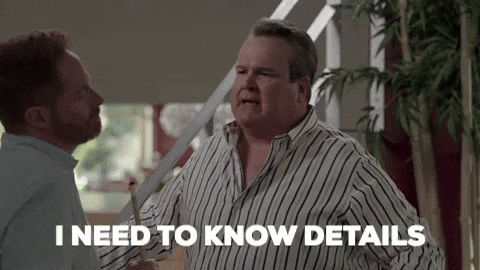 As someone with perpetually dry lips, I can safely say that I have a couple of lip balms stashed away in my dresser, nightstand, handbags, and even the glove compartment of my car! There is absolutely nothing (I mean nothing) attractive about dry, chapped and flaky lips. It's not just the appearance of dry lips that bothers me, it's also the uncomfortable feeling you experience when you talk. Also, let me just say that yawning with a pair of chapped lips is a different kind of pain altogether!
Just a while ago, I was talking to a couple of my colleagues about our 'ride-or-die' beauty products. During this random chat sesh, I realised that almost everyone has a lip product that they swear by. So after picking their brain and taking comprehensive notes, I compiled a list of the most effective lip products that real girls with dry lips use. If you're like us and you're constantly looking for products to soothe your perpetually dry lips, then you might just find your new go-to lip product here:
1. Laneige Berry Lip Sleeping Mask
This product is a cult favourite for a reason. This berry flavoured lip sleeping mask is like treating your dry pout to a relaxing spa day. This lip sleeping mask contains berry extracts which are rich in antioxidants, hence it transforms your lips from rough and dry to soft and supple. If you want to wake up to hydrated and soft lips, you need to get your hands on this lip sleeping mask ASAP.
2. Burt's Bees Strawberry Moisturising Lip Balm
Berry flavoured lip products seem to be super popular because the second recommendation that I got was this strawberry flavoured lip balm. With nourishing ingredients like coconut oil and shea butter, this handy lip balm will keep your lips moisturised without a doubt. What makes it even better is that it is free from nasty ingredients like parabens, petroleum and mineral oil. I'll be hoarding this lip product in all my handbags for sure!
3. ENN Coco Fee Lip Scrub
Who doesn't love a good 2-in-1 multitasking product, amirite? This lip scrub not only exfoliates the dead skin cells away from your lips, but it also infuses your lips with moisture. What I love about this product is that it is made with the purest and highest quality natural ingredients. Hence, this scrub will leave your lips exfoliated, moisturised and plump. It's the perfect step to do before applying lipstick.
4. Clinique Moisture Surge Lip Treatment
This product is like a tall glass of water for your dry lips. It offers your lips intense nourishment and moisturization, which in turn makes your lips fuller and plumper. It's the perfect product to use before you apply your lipstick (no need to overfill your lips with a lip liner now).
5. Kiehl's Love Oil for Lips
Swap out your lip glosses for this nourishing lip oil instead and you'll never have to deal with dry lips again. It's formulated with soothing ingredients like coconut oil, moringa oil and cherry extract. Using this product will keep dry lips at bay and add the most subtle shine to your lips. What makes it even better is that it comes in a variety of different tints so you'll be spoilt for choice.
6. L'Occitane Vanilla Bouquet Lip Balm
Ladies and gentlemen, meet my ride-or-die lip care product. This vanilla-scented lip balm is stashed away in every one of my bags, in my nightstand and in all my travel kits! This lip balm single-handedly kept my lips moisturised on a 12-hour flight and it's definitely one product that I have on me all the time. So if you want a lip balm that'll thoroughly moisturise your lips (without the greasy feeling but with a yummy smell) then you have to try out this product.
7. Lucas' Papaw Ointment
This ointment is like a tropical treat for your lips. It's formulated with Australian papayas and it has amazing anti-inflammatory properties that help soothe dry and chapped lips. So, if you want a good, no-nonsense lip balm that gets the job done, this product will be perfect for you.
What do you do to soothe dry lips? Let us know in the comments below!
Follow @missmalinibeauty on Instagram for more updates.