https://www.instagram.com/p/B1DrYm9AUIZ/
Ayushmann Khurrana's and Nushrat Bharucha's Dream Girl was one of those films, where the trailer in itself was so intriguing, I couldn't wait to catch the film in the theatres. I attended the preview of the film yesterday, and even with so much rain and the Ganpati Visarjan happening, it was a full house. Directed by Raaj Shaanilya, this is a slapstick comedy about the lead character, Karamvir Singh (Ayushmann), who is a small-town man living with his father (Annu Kapoor). All he wants is for his son to get a real job, and not play Sita in the Ram Leela celebrations every year. When he finally does land a job, it results in a comical sequence of events that turn his life upside down. Being a pro at impersonating a woman's voice, Karam comes to be known as Pooja, and is a hit at the call-centre job where she has lonely men queuing up to tell her about their 'dil ki baat'. Chaos follows as all these men end up falling in love with the voice behind the words. All through this, Karam is in love with only one girl, and that is Mahi (Nushrat Bharucha). With funny punch lines, comical situations and great actors, we bring you five reasons why you should watch the film if you already aren't planning to.
Here's why you should catch the film:
1. Well, Ayushmann Khurrana. Period.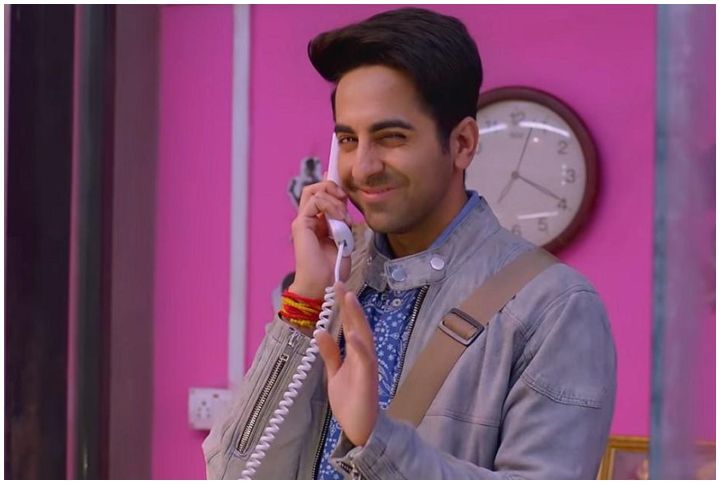 Do we need to say anything more?! Right from the very first shot, Ayushmann has our heart. From his super funny dialogue deliveries to his effortless comic timing, this man is a natural in every scene. Even though it is just the voice he changes, he owns the character completely, where you feel he IS Pooja.
2. Annu Kapoor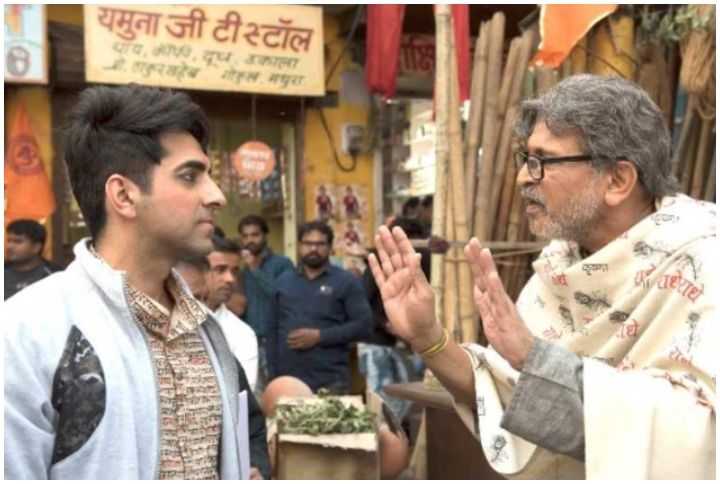 He deserves a special mention because hey, it's Annu Kapoor and Ayushmann together, and this Jodi is the best — right from their Vicky Donor days! We gotta love their super fun father-son rapport. What I loved was how he goes from being the traditional and lonely father to the lovelorn 'Rahul', who is ready to paint his entire house green for his ladylove.
3. The motley bunch of characters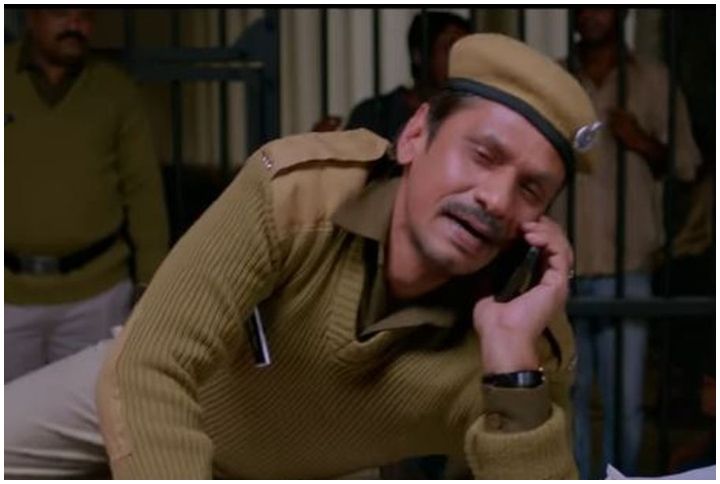 In a film like this, where every character plays a crucial role in moving the story forward, it is so important for the actors to be good. And they were! Each caller Karam interacts with as Pooja is a riot on their own. The 'Shaayari waale' police officer who is elated that Pooja likes to listen to his poems, the young and violent boy Toto, and the hopelessly romantic bachelor, Mahinder who sings his way to win over Pooja's heart (not), they are all a treat to watch.
4. The one-liners
If there were to be another hero apart from Ayushmann, it has to be the one-liners throughout the film. From Karam going 'Ayushmaan Bhava' ('Ayushmann', get it?) when someone comes to take his blessings, to the puns and Kuch Kuch Hota Hai references, there are some good few lines that'll make you LOL! Don't want to give away too many spoilers here.
5. An attempt at breaking the male-female stereotypes
The film, from the start, shows how Ayushmann can impersonate a woman's voice to perfection, because of which he is made Sita Ma in the Ram Leela play every time. The film is all about people finding a person in their lives who will fill the void in their lives. They are all lonely and lovelorn, and Pooja is the one who comes to their rescue and listens to what their heart wants to say. Pooja then becomes more than being a man or a woman but a companion and a person.