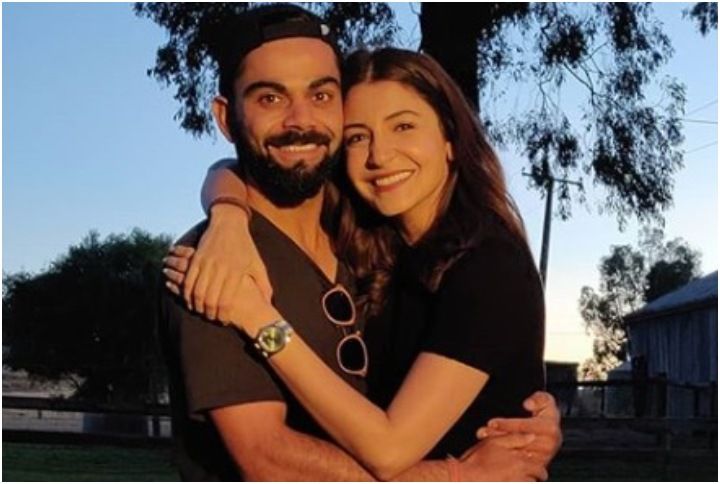 Anushka Sharma and Virat Kohli were in Delhi yesterday to attend the renaming of Feroz Shah Kotla Stadium after the former finance minister, late Mr. Arun Jaitely. Apart from that, one of the stands at the famous stadium is also being named after the captain of the Indian Cricket team.
Needless to say, it was a proud moment for Virat and his wife, Anushka. During the event, DDCA president, Rajat Sharma recalled an incident from the time when Kohli played for the under 19 team – Jaitley had then visited Virat's residence in Uttam Nagar, shortly after the demise of his father. Despite facing such a huge personal loss, Virat had continued to focus on his game. Seeing his utmost dedication, Jaitley had predicted that he would go on to become very successful in the future.
Well well, it all turned out to be true and Virat has made the country immensely proud of his achievements. Anyhow, it was a touching moment and Virat got emotional at the mention of his father. But it was a cute moment too, as his loving wife lightly kissed his hand to show her support.
Check out a small clip from the event here:
Awwww! #Real and #Relatable, always.
It might take you a few seconds to recompose yourself after watching this adorable moment. Check out some pictures from the event in the meanwhile:
https://www.instagram.com/p/B2UjU2Wh_wA/
https://www.instagram.com/p/B2UVZlKjw5W/