Skincare 101: The Difference Between Serums, Essences, And Ampoules
Eesha Kokane , 16 Sep 2019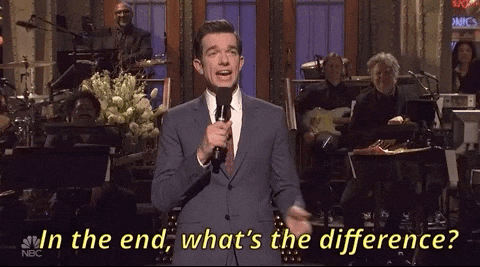 I wish I was that kind of a person who slapped on some moisturiser and called it a day. However, being the beauty junkie that I am I have to keep up with the latest skincare trends and products. The latest vitamin C serum and those newly launched glycolic peel pads? I have to get my hands on those. Skincare is not just a routine for me, it's an obsession! (apologies for sounding super dramatic). So, you can only imagine my dilemma when something new launches. Recently, there's one category that's been confusing me the most. Serums, ampoules and essences may seem like they are the same thing but they're not. So I gathered my notebook, glasses and laptop and got to research. If you're also super confused about these skincare products and how to use them, then you're in the right place! Here's your handy guide to serums, essences and ampoules, so that the next time you go skincare shopping you'll know exactly what to get:
1. Serums:
Out of the three skincare products in question, serums are probably the most widely known and used. If you're a newbie to the skincare world and you have no idea what a serum is, then I've got two words for you—lightweight moisturiser. Serums may seem like an unnecessary step in your routine, however, they do way more than you think. When you think of serums, think of it like a moisturiser that's very lightweight and it contains a concentration of active ingredients.
After you've washed and toned your face, the next step in your skincare routine would ideally be applying a serum. Since the texture of a serum is lightweight it deeply penetrates into your skin and delivers the active ingredients more thoroughly. Hence, if you want an extra boost of nutrients or hydration then using a serum is a good idea. There is a world of different kinds of serums out there, from glow-boosting to anti-ageing, you can get one perfectly suited for your skin.
Exit
2. Essences:
When I gave into the K-beauty trend and finally tried an essence for the first time, I was beyond confused. If you want to visualise it, then think of a beautiful, tall glass bottle that contains a watery liquid. Once you pour the product into your hand, you'll notice that the texture and consistency of the product is exactly like water. However, when you apply it to your face, you can immediately notice the difference. Most essences contain hydrating ingredients like hyaluronic acid and glycerin which immediately hydrate and comfort your skin. Hence, if you want to add an extra step to hydrate your skin in your skincare routine then you should start using an essence. You should note that essences are not like toners, a toner's job is to balance the pH level of your skin and further cleanse your skin. Whereas essences just act as an extra hydrating step. So, IMHO using an essence is not absolutely necessary, but if you have extremely dry skin, then you should consider using an essence.
Exit
3. Ampoules:
This product is probably the easiest to distinguish from others. Ampoules are usually sold in tiny one-time use bottles. If you want to know what exactly an ampoule is, then think of a serum that's way more concentrated. This skincare product is designed to give your skin the maximum dose of ingredients. People usually use them as a course or a treatment for a few days. They're very similar to serums and essences but the only difference is that they're heavily concentrated with active ingredients. If you want to use an ampoule then remember to use it after cleansing and toning and before using a moisturiser.
Exit
In conclusion, serums, essences and ampoules basically work in the same way, but they differ in their potency and consistency. So depending on your skin's concerns, you can take a call and decide which product you want to use. Just remember to layer your skincare in the correct order and you're good to go!
Follow @missmalinibeauty on Instagram for more updates.